What is Wish Week?
Wish Week is an annual event held at BASH every year. The week consists of students making wishes, but only some of which will be granted. Wish Week will be the week of December 17 through December 23, 2022.
All BASH students were given the opportunity to make their wishes through google forms. Students got to choose the time and place they want to receive their wish. The form was due November 23.
Making a wish does not guarantee that it will come true, as the student council has limited time and budget. However,  student council will work to grant as many as they can.
Some BASH students have made some unique wishes. According to Ava Desimone, the President of the Student Council, "Some of the most unique wishes have been to "be arrested" during lunch, to have a wrestling match with a teacher, to be served a plate of imitation crab legs, and to have milk in a lemonade jar."
Wish Week is a great way to celebrate the joy that the holiday brings.
Leave a Comment
About the Contributor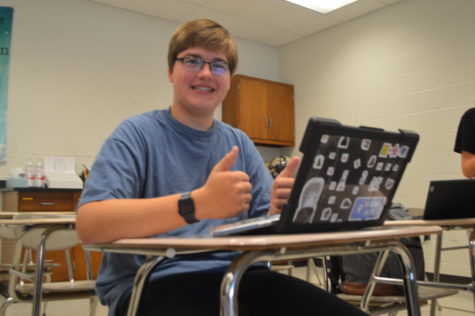 John Loos
John is a junior this year at BASH. This is his second year working with the newspaper and his third year taking journalism. He joined journalism for a...