Students Slingshot School Spirit at Homecoming Pep Rally
The end of school on Monday saw the kick-off to Homecoming Week, where "Pick of the Week" hosts PJ Riddell and Declan Coyle ramped up the student body for this year's spirit week.
Homecoming this year takes place on October 5, with a theme of "Wish Upon A Star." Last year's homecoming dance had a large turnout, resulting in this year's dance being held in the gym.
"Last year, there were about 900 of you in the cafeteria," Student Council adviser Mr. Kusniez said. "That was a little too many."
This year, tickets are limited to around 650, with 120 already sold. They're available in the cafeteria in the mornings and during lunch periods for $8 a piece; on Tuesday, they will only be available to seniors and juniors, as well as their dates. On Wednesday, tickets will be open to all grade levels.
Students entered the pep rally to the BASH Band playing parts of popular and upbeat songs, while cheerleaders did short routines to them. Once everyone was seated, the cheerleaders did a short cheer routine, showcasing several back-flips, splits, and lifts, to outstanding applause.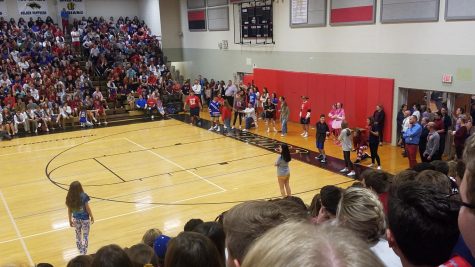 Seniors won the yearly pep rally game, this year called a "battle of the classes." The football slingshot game included around four members of each class, who participated to slingshot footballs to other members of their class, intending to catch the most.
Then the Homecoming Court arrived.
Homecoming Princes and Princesses were introduced in pairs by math teacher Mr. Crouse, with small biographies about each Prince. Anthony Billetta escorted Francesca Calautti, Sam Eschleman escorted Kayliana Collazo, Ryan Foskey escorted Anna DeRafelo, Jacob Kulesa escorted Jazmyn Rothfelder, and Mason Marinello escorted Alexa Walter.
The Homecoming Queen is set to be announced at the football game on Friday, and Homecoming King will be announced at the dance. Friday's football game opens at 7 P.M., and Saturday's dance is from 7:30 – 10:30 P.M.
In order to enter the dance, students must enter through the Athletic Entrance and have their student IDs. Student IDs must also be present at ticket purchases throughout the week.
Mr. Kusniez also urged juniors and seniors at the pep rally to sign up for Powder Puff outside the Student Council room.
"Powder Puff sign ups are open!" Mr. Kusniez announced. "For both players and cheerleaders. Boys, cheer on the girls, it's one of the best parts of it."
Spirit Week's themes can be seen below.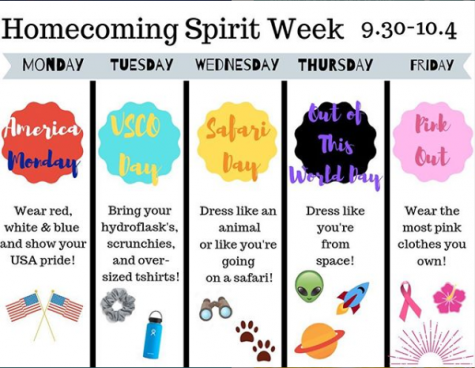 Leave a Comment
About the Contributor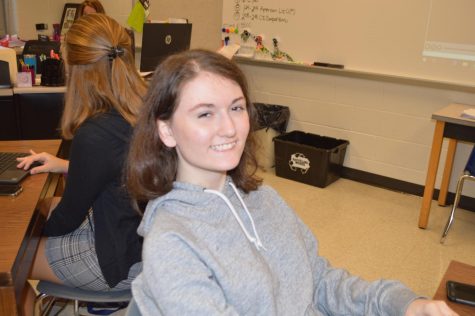 Jocelyn Lear, Editor-in-Chief
Jocelyn is a graduate of BASH. She served three years in the CUB and she previously wrote for the East Observer. She was in many clubs, such as SADD, Stage...