NFL Week 8 Cub Picks of the Week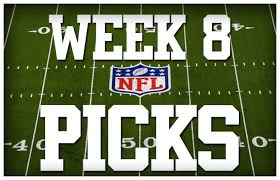 Miami Dolphins @ Houston Texans
PJ: Houston Texans
Holden: Houston Texans
Philadelphia Eagles @ Jacksonville Jaguars
PJ: Philadelphia Eagles
Holden: Philadelphia Eagles
Baltimore Ravens @ Carolina Panthers
PJ: Baltimore Ravens
Holden: Baltimore Ravens
Denver Broncos @ Kansas City Chiefs
PJ: Kansas City Chiefs
Holden: Kansas City Chiefs
Cleveland Browns @ Pittsburgh Steelers
PJ: Pittsburgh Steelers
Holden: Pittsburgh Steelers
Seattle Seahawks @ Detroit Lions
PJ: Detroit Lions
Holden: Detroit Lions
Tampa Bay Buccaneers @ Cincinnati Bengals
PJ: Cincinnati Bengals
Holden: Cincinnati Bengals
New York Jets @ Chicago Bears
PJ: Chicago Bears
Holden: Chicago Bears
Washington Redskins @ New York Giants
PJ: Washington Redskins
Holden: Washington Redskins
Indianapolis Colts @ Oakland Raiders
PJ: Indianapolis Colts
Holden: Indianapolis Colts
San Francisco 49ers @ Arizona Cardinals
PJ: Arizona Cardinals
Holden: Arizona Cardinals
Green Bay Packers @ Los Angeles Rams
PJ: Los Angeles Rams
Holden: Los Angeles Rams
New Orleans Saints @ Minnesota Vikings
PJ: Minnesota Vikings
Holden: New Orleans Saints
New England Patriots @ Buffalo Bills
PJ: New England Patriots
Holden: New England Patriots
Leave a Comment
About the Contributors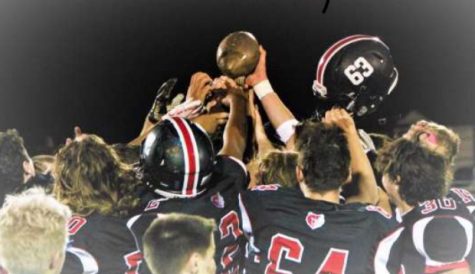 Holden O'Donnell, Sports Editor
Holden is a senior at BASH. In his free time, he likes to play football and travel. This is Holden's second year in CUB, and he enjoys covering sports.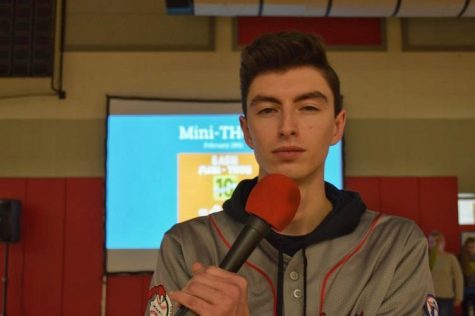 PJ Riddell, Sports Editor
PJ Riddell is a senior at BASH and a Sports Editor. He will be majoring in Broadcasting and Media Production at Messiah University beginning in fall 2020,...