Boyertown's Rising Golf Star
When BASH senior Emily Gilbert sat down to write her third grade book report, she had no idea that it would set her on a course to be one of Boyertown Area Senior High's great lady golfers.
Emily's book report was on Tiger Woods.  After reading the book, she asked her father to take her golfing.  These outings were followed by a summer camp, and then she was forever hooked on the sport.
Recently, the Lady Bear's Golf Team won the Hershey Tournament, and Emily won with the best individual score of 75.  The team also finished 3rd at Districts. Emily has won 12 summer tournaments and 2 out of 3 school tournaments.  Last year she finished 1st and this year 2nd in the PAC 10.
"I am super happy with how my season ended up as an individual and as a team," she said. "Our girl's team had a phenomenal season."
Emily has been an all-around athlete throughout her teenage years.  She played lacrosse, basketball, and softball.  Besides being an athlete, she has enjoyed participating in the junior high and high school musicals.
When asked about her golf game, Emily feels that she is a safe golfer as opposed to someone who takes a lot of risky shots. When something goes wrong, she says, it usually is with her short game.  Chipping and putting are areas that she is constantly working to improve.
How would Emily describe herself? "I am very determined.  I push myself very hard.  My friends would tell you that I am always practicing.  I love golf.  I take it very seriously.  I  stand up for women's golf, and I am very passionate about our team."
She says a big reason people should try golf is because, "It's a sport you can play for the rest of your life."
Of course besides being fun, it's also a good workout and stress reliever.
One of the highlights of Emily's season was a match against Downingtown East at Honeybrook Golf Club.  She shot a 34 which is 1 under par.  Another great win for the team was against Great Valley.
Besides playing on the Bear's golf team, Emily also takes lessons from a private coach, Bob Kramer, at the Bent Creek Country Club in Lititz, PA.  She plays in the Junior PGA, on the IJGT Tour, the Philly GAP, and the Philly Girl's Golf Association.  She dreams of one day being an All American in college and winning the NCAA National Championship.
Getting closer to graduation, Emily says some of her favorite memories at BASH are with the golf team, such as eating together at Chili's. "I want to thank the girls on the team for being as awesome as they are," she says.
She also says she wouldn't be where she was today without the help of her coaches.  "Mr. Takacs, Mr. Koch and Mrs. Furman have influenced me in so many ways.  I am so grateful, and I couldn't thank them enough for all they have done."
Emily's goal is to get a golf scholarship.  She is looking at many colleges, but one that stands out right now is Ithaca College.  She would like to major in physical therapy, nutrition or engineering.  Emily believes athletes should "live it to its fullest," never give up, and make the most out of their experience because they will never get it back.
"Have fun with it and leave it all out there," she says.
Leave a Comment
About the Contributor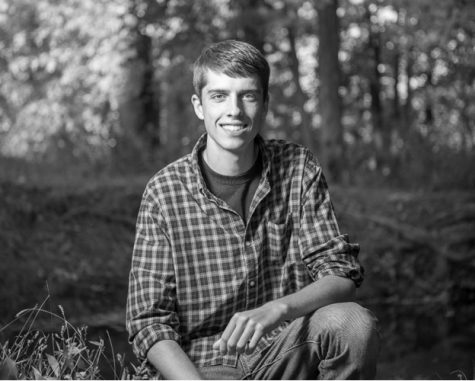 Matt Knaub, Sports Editor
Matthew Knaub is the sports editor for the BASH CUB.  He is a senior and is in his third year writing about sports for the CUB. Matt's future plans...