OPINION: Oscars Should Celebrate Entertainment, Not Promote Propaganda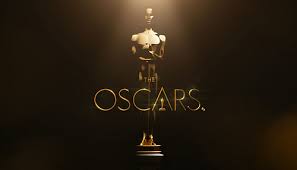 "I would like to say – personal opinion, of course – that I am sick and tired of people exploiting the occasion of the Academy Awards for the propagation of their own political propaganda," screenwriter Paddy Chayefsky said.

Well said, Chayefsky, I couldn't agree more.

Chayefsky said this before he presented a writing award at the Academy Awards in the 1980s. He later said as a reminder to the media that winning an Academy award is not a pivotal moment in history, does not require a proclamation, and a simple "thank you" would have sufficed.

The Academy Awards used to be a night that recognized excellence in cinematic achievements accessed by the Academy of Motion Picture Arts and Sciences. Now it is a night of artists employing their political agenda.

The Hollywood awards season provides winners the opportunity to speak out about current political events, and almost everyone has something to say.

It's the same scenario for the classic Hollywood speech: an acclaimed artist revealing their own personal opinions to a largely agreed audience. When the time comes for the Academy Awards, also known as "Oscars", the question is no longer "Who will win?" but is now "How many people will make a political speech?"

The 88th Academy Awards was meant to be a special night for the film industry. Leonardo DiCaprio, one of the greatest actors of all time, was heavily predicted to win the Best Actor award for the film, "The Revenant". He was considered a top actor who never won an Oscar. As Julianne Moore announced that DiCaprio was the winner, the crowd applauded as he made his way to stage to accept the one major awarded he never had his whole career.

Instead of speaking about dedicated work in the industry and success, DiCaprio used his speech to promote the environment, saying that Climate Change was real and the nation needs to support leaders who speak for "all of humanity."

I'm not against protecting the environment. I believe we should be protecting our planet. However, the Oscars were not the place for DiCaprio's speech; that wasn't even what the movie was about.

In 1993, it wasn't winners who used the spotlight to promote politics, but presenters. Actors Tim Robbins and Susan Sarandon began their presentation of the Best Editing award by calling eyes on 266 Haitians who were being held in Guantanamo Bay, barred from entering the United States because they were HIV Positive.

"On their behalf, and on behalf of all the people living with HIV in this country," Sarandon said, "we would like to ask our governing officials in Washington to admit that HIV is not a crime, and to admit these people into the United States."

I understand Mr. Robbins and Mrs. Saradon's goal and opinion, but their job that night wasn't to address foreign issues, but to celebrate success and accomplishments. It doesn't matter her opinion or my opinion, because the Oscars are not the place to discuss politics.

Oscar telecast producer Gil Cates was not pleased with Sarandon's comments. "Someone who I invite to present an award to use that time to postulate a personal political belief I think is not only outrageous, it's distasteful and dishonest," he said.

This next example didn't take place at the Academy Awards, but the Golden Globes.

At the 74th edition of the event, acclaimed actress Meryl Streep was awarded the Golden Globe Cecil B. DeMille award for her accomplishments in film. Instead of giving a speech thanking all who helped her along the way and trying to inspire the next generation, Ms. Streep criticized President Donald Trump and brought up the topic of diversity in Hollywood.

"Hollywood is crawling with outsiders and foreigners, and if we kick them out, you'll have nothing to watch but football and mixed martial arts, which are not the arts," she said.

I understand the purpose of Ms. Streep's speech, but I felt it was inappropriate at the time. The Golden Globes show is meant to be a light-toned, wonderful dinner party, filled with awards and laughter.

And what's wrong with football and mixed martial arts? They are both entertaining, and isn't that what she does for a living?

Dana White, president of the Ultimate Fighting Championship (UFC), responded to Streep's comments by saying that she wouldn't expect an "uppity 80-year-old lady to be in our demographic and love mix martial arts."

Instead of using prestigious award ceremonies to preach politics, why don't actors use their names and the millions of dollars they earn from every project to support their beliefs?

I'll give a thumbs up to DiCaprio, as he does use his name as an influence, creating many organizations to support the environment. Just please, don't waste the Academy's time with politics.

I remember watching my first Academy Awards like it was yesterday. A huge moment was one of my favorite actors, Matthew McConaughey (try saying that five times faster), winning Best Actor for the film, Dallas Buyers Club.

McConaughey immediately thanked his director for helping him portray his character and giving him insight. He then described to the audience the three things he needs daily:

"One, I need something to look up to, another to look forward to, and another is someone to chase," he said.

McConaughey thanked God because that's who he looks up to. "He's graced my life with opportunities that I know are not of my hand or of any other hand. He's shown me that it's a scientific fact that gratitude reciprocates," he said.

He then listed his family as to what he looks forward to, including his late father, who taught him how to be a great man.

For someone to chase is to be his own hero. "When I was 15 years old I had a very important person in my life come and ask me, 'Who's your hero?' I said, 'I thought about it and it's me in ten years. So I turned 25 ten years later and that same person comes to me and goes, 'Are you a hero?' I said, 'Not even close!' She said why and I said, 'My hero is me at 35.' You see, every day, and every week, and every month, and every year of my life, my hero is always ten years away. I'm never going to be my hero. I'm not going to obtain that and that's fine with me because it keeps me with somebody to keep on chasing," he said.

McConaughey concluded his speech with his classic phrase, "Alright, alright, alright."

That speech had me realize what the Oscars consisted of: honor, glory, and respect. McConaughey had the honor to win an Oscar, he gave the glory to God and his family, and he left that night with respect to the award.

I hope a year will come when people remember what Chayefsky said at the Oscars. If that year comes, I will gladly return to my previous level of excitement, making my own predictions, and watching the Oscars the way I did when McConaughey won an award.
Leave a Comment
About the Writer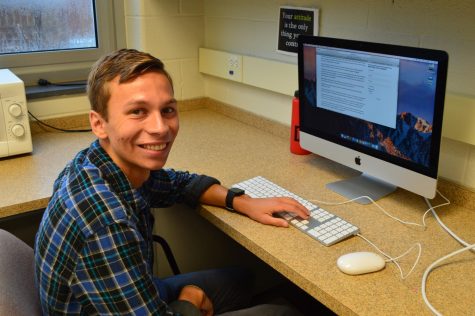 James Sahakian, Editor-in-Chief
James is a senior and Editor-in-Chief. This is his third year writing for the Cub. He is involved in journalism because he enjoys writing and reporting...