Note from the Editor- Morgan Dwornik
It is my last day of high school, it's sad, but it is inevitable that all good things come to an end. Don't get me wrong, I am more than excited for this next chapter in my life; to make new friends and start a whole new life, but there is always a strange feeling when you're about to leave a place forever. I won't just miss the people I have grown to love, I'll miss the person I have grown to be at this place in time because I know I'll never be here again. 
I am a very sentimental person compared to most people I know. I tend to cry about the little things, Tik Toks, grandparents, babies, you name it, I've probably cried about it. Not in a bad way, in a way but in the sense I get nostalgic over everything, and graduating is just another one to add to the list. I'm not sure why I feel this way so often, but I grew to realize I am glad I do. These feelings of tenderness toward happy memories and experiences have brought me to what I love most today, writing. During my freshman year, "The Covid Year," I found the best way to get these feelings out is by writing them down. It has brought me to take bittersweet moments, not only from my own life, but from the world and people around me, and putting those feelings into my words. 
Even though I will never be the same person I am in this moment and time, I have been able to mature to realize that's ok. I have grown in this building as a person, and although it's sad to see myself moving on, the good news is that I AM moving on. 
I don't think I would be the person I am today without The Cub, actually, I know I wouldn't be, I wouldn't be sitting here in my last journalism class reflecting on the last few years. I am so happy for what the past two years of The Cub have brought me, it has brought me an amazing advisor, Mrs. Schaarschmidt, whose classroom has been my favorite to walk into each morning. It has brought me great friends and an outstanding co-editor Emma, who has been my favorite person to work with, and I am glad we had each other to be each other's #1 support in The Cub. And lastly, it has brought me some of my best experiences and life lessons. Because of The Cub, I am excited about what my future holds, but at the same time makes it so hard to leave. I am thankful for it all, and I'd do it all again if I had the chance.
Thank you for everything!
Leave a Comment
About the Contributor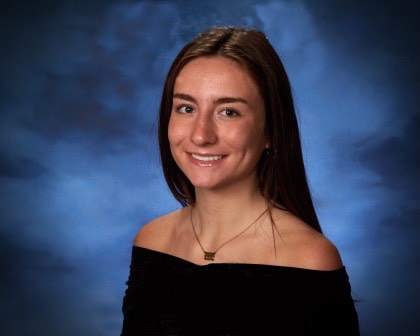 Morgan Dwornik, Editor in Chief
Morgan is a Senior at BASH, and is very sad this will be her last year writing for The Cub. She is very excited to take on the role of Co-Editor in Chief...