Note from the editor- Impact Day: Learning that goes beyond the classroom
On Wednesday, February 8th, 75 BASH students from all walks of life gathered in the Cub gym, all to reach one common goal:  to make a difference. 
The IMPACT club at BASH held its annual Impact day, which is designed as an opportunity for both students and staff to participate in SEL and leadership activities throughout the day. The 75 students and teachers were split into six groups which were used for students to be comfortable in such a big environment and work together with a more one-on-one aspect. While in groups, the students worked with their staff members on activities focused on SEL, diversity, leadership, student voice in the school and community, and overall how to leave an impact.
I was lucky enough to be able to attend this impressive day along with my fellow peers. While for some at first, they may have thought "it was a way to get out of class for the day," by the end, all 75 students stood together to share how the day impacted them. However, those students who said "it was a way out of class for the day" were those you could tell were most affected by the end
It may seem like to those who did not attend Impact day that topics like SEL, diversity, and overall student voice are "tough topics to teach in school" or "controversial," but instead of going in with that negative mindset all of the students were mature to have those tough conversations and were up for the challenge. For those students who didn't understand the point of impact day, they were able to understand by the end of the day that the key lessons had a deeper meaning. For example, SEL is more than just social-emotional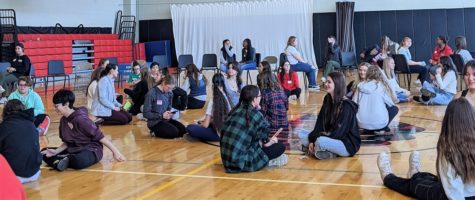 learning, "diversity" isn't just about having a different background, and using your voice goes further than just speaking, it's about standing up for what you believe in. These are lessons that go far beyond the classroom. 
I believe that having an Impact day for all students at BASH would be an amazing opportunity, not just for students to learn, but for them to make those connections with people some students may not have ever thought they'd talk to in their life like I did. 
At the end of the day, when sharing how we have been impacted, I didn't have the words to speak up at the time, but now I do, and this is what I would have said: "My favorite part of Impact day had to be seeing everyone taking a day out of their busy schedule to participate. Even if some student's original intent was just to get out of class for a day, I could see by the end that no one was thinking about their classes anymore, they were thinking about the connections they made, the lessons we learned, and how to take that beyond the classroom."
Leave a Comment
About the Contributor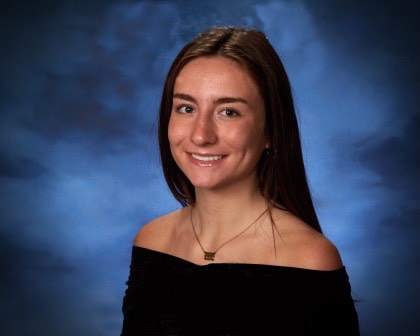 Morgan Dwornik, Editor in Chief
Morgan is a Senior at BASH, and is very sad this will be her last year writing for The Cub. She is very excited to take on the role of Co-Editor in Chief...