Popeyes, Sonic, marijuana & more – latest insight episode sustains student talk show
Students gathered in the TV Studio this past Thursday to discuss many issues on the district-wide TV channel—topics ranging from the controversial to pop culture, and ending on a discussion about the holiday season.
"Insight gives everybody a chance to talk, it's free flowing," senior Neiko Shea said.
The November episode, hosted by seniors Blaze Myers and Eric Then, kicked off with a discussion on the Lady Bears' Soccer State win at Hershey Park Stadium.
Students had much more to say about Disney+, however.
Disney+, an online streaming service launched this month by Disney, is a popular topic both at school and online, as memes surface surrounding both the technical difficulties as well as episodes of The Mandalorian, a Star Wars show.
"I did look at The Mandalorian, and it's pretty good," junior Evan Kelly said. "I really like it."
While Disney hasn't moved all of their properties over to the service yet, as some titles are waiting on a contract expiration with Netflix, discussion turned to just how much of the entertainment industry Disney owns.
"Disney is taking over the planet," Neiko said. "They're going to own Boyertown soon," he joked.
While students didn't have much to say on the topic of impeachment, discussion fired up over Popeyes' spicy chicken sandwich and the unfortunate death of some who have waited in lines for it.
"It's just another extreme example of what people will be willing to do to be part of a trend," senior PJ Riddell said. "We are living in a fever dream."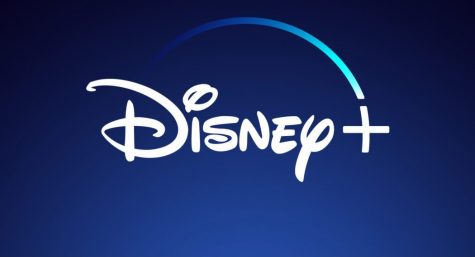 This episode comes after a consideration by adviser Mr. Cherkasky to end the club once and for all, and he's still not convinced.
"Most of the people who came this time were telecom students," Mr. Cherkasky said. "If we did another episode this marking period, how many of them would come then?"
Discussion moved on to the recent closing of 500 Pizza Hut restaurants, causing some in the episode to lament while others celebrated it.
"I will miss Pizza Hut somewhat, but not as much as some of the other pizza enthusiasts out there," host Eric Then said.
To counter his well-wishes for the chain, Elliot Schott addressed the over-saturation of pizza restaurants.
"Just in Boyertown, nobody's gonna miss it," Elliot said. "There's like ten other pizza places within a ten minute span, it's really not that hard to find pizza."
A hot-button topic was up-coming movies, beginning with the complete re-design of the Sonic movie.
Riley Fischer brought up the main problem with the original design, citing how the creators attempted to make it look realistic, with a result of it looking ugly.
"The new design, it's not so cartoonish that it doesn't look like it belongs in this reality," Riley said, "but at the same time it doesn't look realistic to the point it looks ugly."
The upcoming Spongebob movie was the next point of discussion.
"I'm only going to watch Spongebob because Keanu Reeves is in it," Evan said.
Students then consider the new Star Wars movie, with some having reservations while others have never even seen the movies.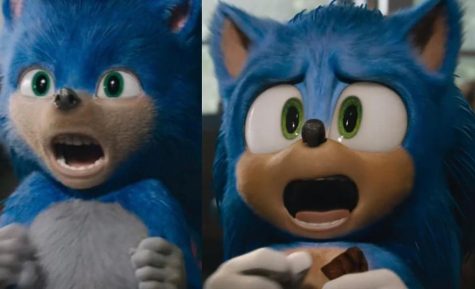 "They're bringing back the emperor, so it's going to be interesting," senior Kyle Trout said.
Another major topic was marijuana legalization, of which Pennsylvania is currently considering with Senate Bill 350.
"If it's illegal, people are still going to find a way to do it," Maura Schlect said.
Students discussed the medical advantages of marijuana, including to treat mental illness. Some brought into question alcohol in comparison to the drug.
"It's less damaging than alcohol, so to have that be illegal and to have something that harms people's lives be legal doesn't make sense," Eric said.
A large part of why students gather for the show is the open discussion format.
"It's a fun opportunity to be with other people and express different ideas," PJ said. "It's an opportunity to see people from telecom, and it's fun to watch on YouTube and make fun of each other," he joked.
Students quickly discussed Shane Dawson's new make-up palette, lipsticks, and other accessories.
"I think Shane Dawson kind of fell off," Renee Simmonds said. "I don't know the last time I watched any of his videos. I just looked on his channel and literally the last six of his videos are an hour long. I just don't know who has the time for that."
Discussion then moved to the holidays, particularly Thanksgiving: turkey vs ham, and stuffing vs mashed potatoes.
Some don't have a choice in the meat debate.
"I eat turkey, because those of the Jewish faith can't eat ham because it's dirty. If you eat ham you're dirty," host and senior Blaze Myers joked.
Some had an odd preference.
"I personally like duck, duck is better than both," Maura said. "Duck is dope."
Moving to Black Friday, students favor shopping on it but agree that waiting in lines is a waste of time.
"I love going shopping with my mom, she's the best," Kris said.
As discussion wrapped up, students lamented how Thanksgiving is often ignored.
"Thanksgiving is such an underrated holiday," Neiko said. "We need to have a giant turkey in the mall instead of Santa in November."
A common issue found in the club is misinformation and hearsay on certain topics, a problem that developed years after the conception of Insight.
"Originally, it was an English teacher's idea, to have a show where students would research topics and discuss them," Mr. Cherkasky said. "Now it's just people show up, it can be misinformed."
Insight meets twice a month in the TV studio to discuss current events in an open forum. Tune in next episode, as the show hangs in the balance.
Leave a Comment
About the Contributor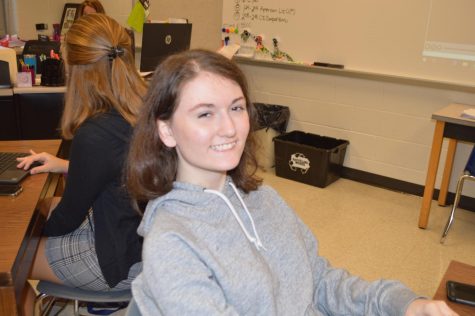 Jocelyn Lear, Editor-in-Chief
Jocelyn is a graduate of BASH. She served three years in the CUB and she previously wrote for the East Observer. She was in many clubs, such as SADD, Stage...