FCA Prepares Meal for Pottstown Church
Members of the Fellowship of Christian Athletes (FCA) joined with Trinity Evangelical Congregational Church in Boyertown to assemble a meal for Pottstown Bible Church members.
Every first Sunday of the month members of Trinity volunteer their time to serve members of Pottstown who live in poverty. FCA had been wanting to complete a service project and decided that a meal for Pottstown was a perfect opportunity.
"It was great to help the Pottstown community and along with gathering with other believers to worship God through service," sjunior FCA member Alex Obarow said.
FCA members gathered at Trinity on February 2 to prepare the meal: hot dogs, mac n' cheese, salad, and cake for desert.
"We chose the food items in the meal because they are popular and not difficult to make," senior and FCA president Hannah Ziegler said.
There was initial worry about the amount of people attending to help because a lack of FCA huddles because of delays and no school from the weather.
"Given the fact that we missed two meetings and we still had a nice amount of people showing up shows us the strong bond we have in FCA," junior and FCA member PJ Riddell said.
The meal was delivered to Pottstown the next day for the members to be fed after the church service.
"It's amazing that the youth have the passion to serve others," said Trinity Pastor John Friedlund during the previous service. "They are showing us the importance of serving the community and reflecting Jesus to everyone."
Leave a Comment
About the Contributor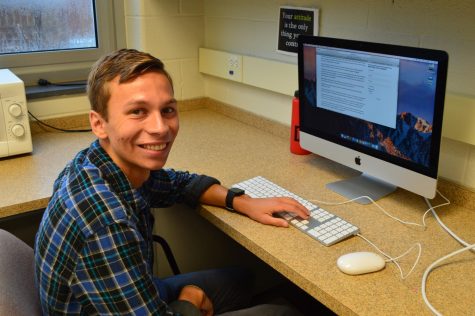 James Sahakian, Editor-in-Chief
James is a senior and Editor-in-Chief. This is his third year writing for the Cub. He is involved in journalism because he enjoys writing and reporting...