My Mentor: A tribute to BASD Communications Director, Alison Moyer
When people ask me what I do for my internship, honestly I am never too sure of what to say since a million things come to mind, because frankly, every day has been something completely different. Every day. 
My short answer is my favorite thing I've done throughout the past school year; going around to schools in the district, getting to sit down with different staff members to talk about their lives and story of what brought them here to Boyertown, then finally putting it all down into my own words for it to post in my own column of the "Let's Talk Tuesday." I've gotten the opportunity to write amazing stories for people who students and staff regularly tend to overlook, such as janitors, lunch staff, and so much more. 
All this couldn't be possible without my mentor, Alison Moyer. She has brought me to realize what I love most about writing: shining the spotlight on those who deserve it the most, and if anyone deserves a spotlight, it's Alison. 
Last year this time I had idea who our communications director even was or what she even did. I thought she was just the voice over the phone when we were off school for a snow day. Over the summer we got to meet and I knew right away that we were going to work well together. She worked with me to figure out what my goals were for this internship and accommodated my needs, not hers. During the winter months it got harder for me to get motivated, and most of the time I felt guilty for not living up to my own standards, but Alison truly made me feel okay for that and reminded me each and every day that it's okay to just take a break and give yourself time. That is one of the life lessons that I will take into my future with me. 
Even though Alison somehow manages to be a part of everything at Boyertown, whether it's showing up for every school event, speaking at board meetings, or working with her family businesses in the community, that isn't what truly sets her apart from the rest of the district. A few months ago while watching one of the board meetings of Alison working with the WES students to speak in front of the board members because they were too nervous, you could tell she spent time getting to know them instead of just throwing them to the wind or acting like she knew the girls. In that moment, it clicked in me that her true focus is on the kids. Now don't get me wrong, of course, I already knew she cared about the kids, but I realized then her love and concern for the students stand out from the rest. She cares for each and everyone as an individual. Even though she isn't a teacher she somehow finds a way each and every day to go out of her way to make the kids shine. She always says "It's all about the kids," and that day I truly realized what she meant.
She has a love for each and every one of us students, and I think that is the most beautiful thing about my mentor. 
I have learned so much over the past year, but nothing compares to the lessons Alison has taught me. She taught me to see beauty in every person, and because of that, I was able to see the beauty in what she strives for each and every day. 
Thank you so much, Alison, I can't wait to see what the future holds for you and your next interns. I am more than honored to be your first one and to be the first one you were able to show the beauty of the world to.
Leave a Comment
About the Contributor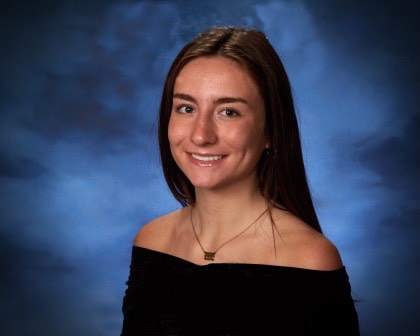 Morgan Dwornik, Editor in Chief
Morgan is a Senior at BASH, and is very sad this will be her last year writing for The Cub. She is very excited to take on the role of Co-Editor in Chief...