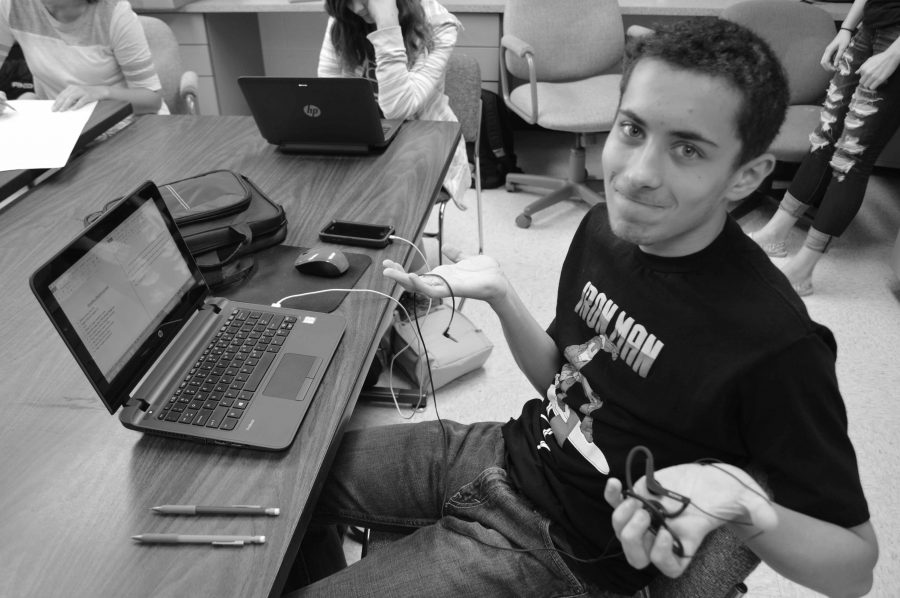 2017-18 Junior Cub Member! I joined The Cub because I love to write, and I've always wanted to be a part of a group like this.
Music is my main focus as I've been involved with it for so a huge portion of my life. There will be tons of music reviews on here, as well as some technology based stuff, and really anything else.
I am faithful that people will enjoy my stories, as I enjoy writing them.
Anthony Sands, Staff Writer
Mar 15, 2018

RIP Stephen Hawking

(Story)

Jan 10, 2018

Latest Star Wars Gets Mixed Reviews

(Story)

Mar 01, 2017

Arts Students Place at Local Competition

(Story)

Feb 10, 2017

Star Wars for Dummies

(Story)

Dec 20, 2016

Top 10 New Rock & Metal Songs/Albums to Buy for Christmas

(Story)

Nov 23, 2016

Doctor Strange may make you a Marvel fan

(Story)

Nov 15, 2016

Veteran's Day Activities Bestow Special Honor on 91-Year-Old D-Day Survivor

(Story)

Nov 03, 2016

'BASH'ING HEADS…over the election

(Story)

Sep 30, 2016

Metallica's Second New Single Attracts Listener's like A Moth to A Flame

(Story)

Sep 29, 2016

Bang Bang! The Old Green Day is Back

(Story)

Sep 16, 2016

Metallica's new album Hardwired to Please True Fans

(Story)