RIP Stephen Hawking
The world lost an incredible mind and one of the most inspiring people of this generation yesterday.
Professor Stephen Hawking, world-renowned theoretical physicist, cosmologist, as well as author and Director of Research at the Centre of Theoretical Cosmology within the University of Cambridge, finally succumbed to ALS — 50 years later than was originally predicted.
Professor Hawking's story in his life is quite fascinating, as he went through a tremendous struggle with the illness, suffering from Motor Neurone Disease (MND) and is also known as ALS (Amyotrophic Lateral Sclerosis or Lou Gehrig's disease). He was diagnosed in 1963, right before his 21st birthday, and was given no more than two years to live.
He was in the process of completing his doctorate at this time and it was seemingly impossible that he would be able to go through with it. However, defying what he was told, he didn't just get his Ph.D. but opened the eyes of the world into a brand new understanding of our universe. He lived all the way up to age 76, a whole 55 years with this disability.
Although he had a humble view of humanity, he believed in the power of science.
"We are just an advanced breed of monkeys on a minor planet of a very average star," he said. "But we can understand the Universe. That makes us something very special."
Hawking is responsible for a lot of that understanding. He did groundbreaking work with Roger Penrose on singularities, co-discovering the four laws of black hole mechanics, theorizing a new type of radiation that emits off of black holes (which is now named after him), as well as writing his book A Brief Time in History.
His miracle in being able to survive gave him the ability make many miracles within the field of science. He may be gone, but the work and knowledge that he has shared with us will transcend beyond the grave.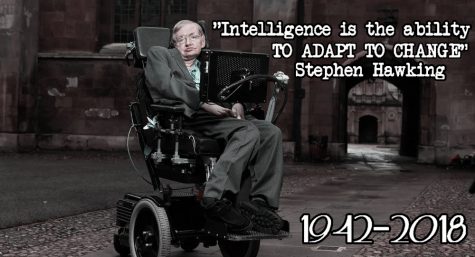 Leave a Comment
About the Contributor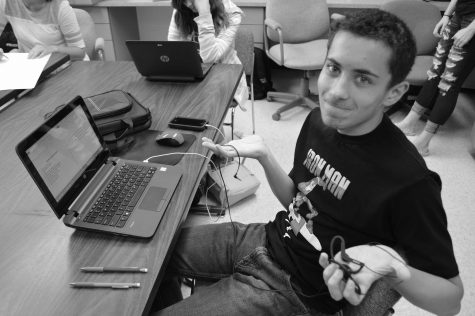 Anthony Sands, Staff Writer
2017-18 Junior Cub Member! I joined The Cub because I love to write, and I've always wanted to be a part of a group like this.
Music is my main focus...