Metallica's new album Hardwired to Please True Fans
It's been eight long years since the last Metallica record, and when the news broke that they were back in the studio, every Metallica fan worldwide hoped, prayed, and pleaded that we would get something new soon.
And we hoped it wouldn't be another St. Anger kind of album and instead would be another masterpiece created by the Gods of Thrash.
Then, on August 18th, a miracle happened!
Metallica dropped their first single of its new album, Hardwired… To Self-Destruct. The single, "Hardwired" is the title track, and this song is 110 percent EXACTLY what fans were looking for. Chris Palmer, a fellow metal head, agreed that this song gives a crazy Kill 'Em All (Metallica's first and best album) vibe. It features some of the better vocals from James Hetfield we have had in a while, and has a somewhat throwback guitar tone, reminiscent of Master of Puppets, mixed with Death Magnetic.
One student, Rachel Murray, describes it as "another joy ride song by Metallica. So far, everyone seems to be very enthused; the video is currently sitting at 12 million views, with a like to dislike ratio of 16:1 and overall positive feedback within the often cringe-worthy comment section.
But the question is, how will it sound live? Unfortunately there are no Metallica concerts coming up near here, so listeners have to rely on the good ol' internet. So for those unaware, when Metallica plays live, they tune their guitars half step down. What this does is make the pitch is lower, and it sounds heavier. The reason they do this is clearly they aren't in their prime age, especially James, so it's easier to play and make it sound good. But hearing this song in half step down live sounds KILLER! It's quite heavy to begin with as far as heavy Metallica goes, but it makes it sound so much better when played live.
Overall, this album is a solid 9/10; it's the closest to anything like the old Metallica we have heard for a while, it makes people feel good when they listen to it. Everyone can look forward to hearing the full album on November 18th!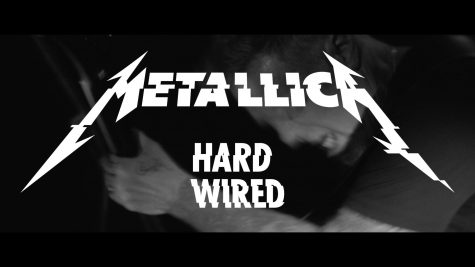 About the Contributor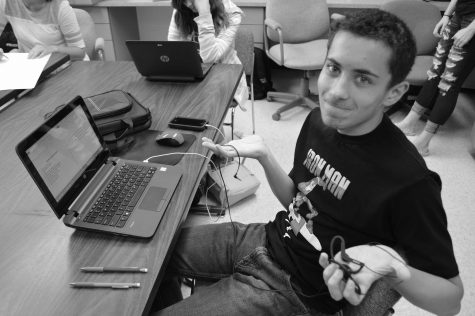 Anthony Sands, Staff Writer
2017-18 Junior Cub Member! I joined The Cub because I love to write, and I've always wanted to be a part of a group like this.
Music is my main focus...