Lady Bears' Season Ends With Two Losses to OJR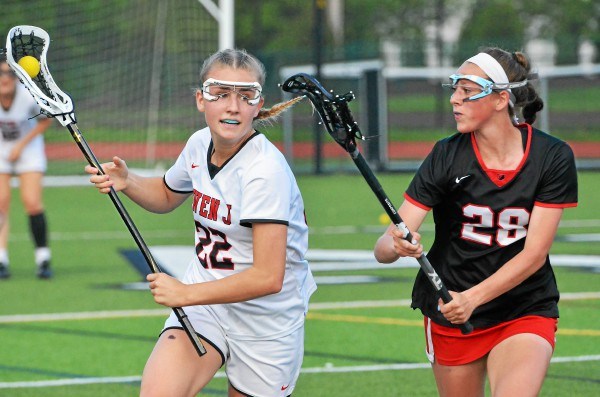 Hang on for a minute...we're trying to find some more stories you might like.
After a successful regular season with a record of 14-6, the lacrosse Lady Bears suffered two heartbreaking defeats from Owen J. Roberts (OJR), ending their season.
The first loss was the Pioneer Athletic Conference (PAC) championship match. A weather delay turned the PAC match into a two-day event, resulting in the Lady Bears losing 8-6 after OJR scored the game's final two goals to seal the victory.
A thunderstorm that had been threatening the area throughout the day forced both teams to head home with OJR leading 6-5 with 21:18 remaining in the second half of the game.
"The weather delay was tough," Head Coach Pam Wernersbach said. "We wish we would have been able to finish the game on Thursday night, but having to clear field and come back out two times and then up having the game suspended after all of the waiting was disappointing, but decisions had to be made."
Despite the loss, the lady bears remained focus and motivated for Districts as they had a first-round bye. The bears became excited when OJR defeated Springford in the first around to earn a rematch with Boyertown.
However OJR continued their momentum against the Lady Bears and beat them 10-4, resulting in the Bears being eliminated from Districts and ending their season.
Despite the season ending, some Lady Bears are attempting to be optimistic about the future.
Senior Jen O'Connor said that an important lesson she learned from lacrosse was to remain positive with the unknown.
"I learned to think with my best foot forward because you never know what the outcome could be," she said.
Boyertown girls lacrosse had created a dynasty in the PAC many years ago, and although there is  recent lack of playoff success, the Lady Bears continue to hold high standards for themselves.
"Losses always give you something to learn from," Wernersbach said. "This team is resilient and is looking forward again to getting on the field again to put their best performance out there."