COLUMN: Keep the One-and-Done Rule in College Basketball
Imagine Jahlil Okafor's Duke matching up against Karl Anthony-Town's Kentucky in the NCAA championship instead of Villanova and Michigan, or imagine these two never attending college. Without the one-and-done rule — which allows young players to enter the NBA draft after just one year of college — both of these scenarios would have been very real possibilities, and March Madness would have looked more like the NBA playoffs rather than the exciting anyone-can-win tournament it was. Who wants to see someone as good as Okafor or Marvin Bagley play a second year at Duke? Duke fans, and only Duke fans.
Ever since the one-and-done rule was implemented in 2006, some people have talked about getting rid of it. However, the rule has to be kept in college basketball because the super teams and the blue bloods of college basketball would be almost unbeatable, and because it makes the NCAA more competitive.
Before the one-and-done rule was implemented in 2006, college basketball blue bloods like UNC, Duke, or Kentucky were winning all the titles. The best players would go straight the the NBA, and the next best players would be eaten up by those few select colleges, where they would have to stay for four years, creating dynasties.
After the rule, it has given teams such as Villanova a great shot at competing for a title. Villanova's title-winning team this year had seven juniors or seniors and two freshman, neither in the Top 100 for recruiting, compared to Duke with one senior and five Top-100 freshmen. It is extreme talent against experience, leading to great games and the most even teams college basketball can feature.
While one-and-done is good because it doesn't keep superstar players at schools for too long, it also is good because keeps them from going straight to the pros too soon.  Going straight from high school to the NBA is too much of a lifestyle change for young players, and not many have succeeded after their massive jump to the pros.
People look at the huge stars who have succeeded, such as Kobe Bryant, Kevin Garnett, or Lebron James, but the number of prep- to- pro busts far outweighs the stars — names that will never be known such as Korleone Young, James Lang, Ndudi Ebi, Leon Smith, or Robert Smith; or players like Kwame Brown who is known for being a benchwarmer on Kobe's Lakers.
All in all, the one-and-done rule makes college basketball more enjoyable for fans, while giving young NBA prospects an invaluable year to develop and prepare for their future in the NBA. Players should not be forced to stay in college more than one year, but they should not go straight from high school to the NBA. We need the best college players in college — for a time — then those players should move on to in the NBA.
Leave a Comment
About the Contributor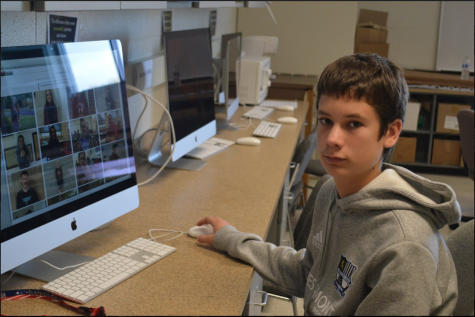 Josh Torrens, Staff Writer
Josh is a freshman taking his first year of Journalism. He enjoys playing and watching sports, and spending time with friends and family. He also likes...