Facebook's internal research shows hidden toxicity of Instagram
Social media is a tool that has become essential to the everyday life of the average teen. Instagram, Snapchat, and Tiktok are all examples of social media platforms heavily utilized by teens. We have gotten used to the ease of accessing Social media on our phones to complete simple tasks. One thing that we use social media the most for is showing off to followers and friends.
We might be eager to show off the new car that our parents bought for us. Or the new phone that we received for Christmas. Many of us who use these platforms like to think about how great the idea of showing the world what we have is. But many of us seem to ignore the bigger picture. There is a massive problem surrounding these social media platforms and how companies encourage us to use them.
There is a Problem We Seem to Ignore
When we use social media, it becomes easy for us to follow trends. Influencers of these platforms have a massive influence on the behavior and habits of their followers. The problem of addiction is a gateway to many more issues.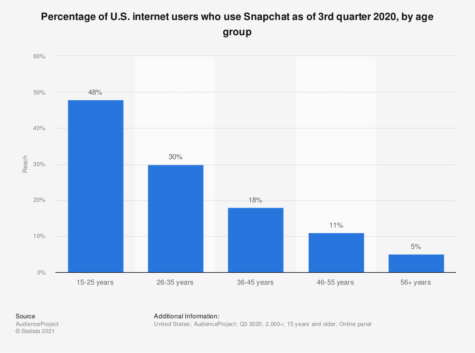 According to official data, about 22 million teens log onto Instagram in the U.S each day. The data shows that users under the age of 22 account for more than 40% of Instagram's users. Data from the London School of Economics and Political Science shows that 50% of Snapchat users are younger than 25 years old. Snapchat and Instagram are the two most used social media apps by teens.
It is a lucrative business strategy by big tech to keep teenagers addicted to using their product. Companies are putting profit before user safety which creates a problem that seems to be overlooked by many in the general public. Many people have started to become more aware of the mental health problems that result from constantly being on social media.
Facebook specifically has come under heavy scrutiny for not doing enough to address the issues created by its platform. Recently, an internal study conducted by Facebook proves that these tech companies know exactly the problems they have created.
Facebook's Internal Research
March 2020, Facebook posted a slide presentation that showed the results of an internal study that they conducted. The internal research focused on the effect that Facebook on Instagram has on teen mental health.
According to the data reviewed by The Wall Street Journal, thirty-two percent of teen girls said that when they felt bad about their bodies, Instagram made them feel worse. Another damming statistic shown in the presentation showed that 13% of British users and 6% of American users traced the desire to kill themselves to Instagram.
A slide from the presentation concluded that teens blame Instagram for increases in the rate of anxiety and depression.
The researchers who conducted the Instagram study are Facebook employees specializing in data science, marketing, and product development. In five presentations over 18 months, Facebook researchers concluded that some of the problems were specific to Instagram. Instagram tends to focus on body and lifestyle more than its competitors. This focus led to it becoming the most toxic.
The effects worsened due to the Covid-19 pandemic. The isolation of the pandemic caused teens to become more obsessed with social media.
According to a research article by The Wall Street Journal, the documents show that Facebook has made minimal efforts to address the issues and plays them down in public. The features identified by Instagram as most harmful to teens appear to be at the core.
Facebook's attempts to address the issues
A poll of 98 students conducted by Destinee Ramos and Isabel Yablonski showed that nearly 90% of students believe that social media negatively affects their mental health.
Instagram employees heard directly from struggling teens about their experience on Instagram. Mark Zuckerberg and other Facebook executives reviewed the internal research. During a congressional hearing in March of 2020, Mr. Zuckerberg announced plans to create a new Instagram product for children under 13.
However, recent actions by Facebook have shown that they try to evade taking any action to fix their many problems. When Senators Richard Blumenthal and Marsha Blackbours wrote a letter to Mr. Zuckerberg calling on him to release Facebook's internal research, Facebook sent back a six-page letter that didn't include any of their studies.
"
Aspects of Instagram exacerbate each other to create a perfect storm.
— Facebook Internal Research
They stated, "We are not aware of a consensus among studies or experts about how much screen time is too much." They also told the senators that their research is "kept confidential to promote frank and open dialogue and brainstorming internally." These statements from Facebook show that the issues created by their platform are far from being solved.
Facebook's denial of Instagram's toxicity has caused backlash and increased awareness from the public. It seems that Facebook has no direct answer as to what they plan to do to fix the problems present on their platform.
Leave a Comment
About the Contributor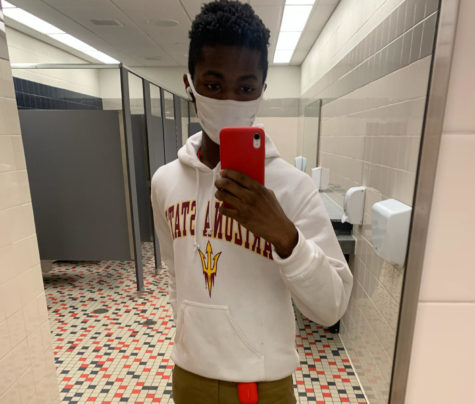 James Oke


Since he was younger, James has enjoyed reading articles and discovering how they help contribute to the community. James started writing for the...