Russia-Ukraine war turns into economic war
The world was shocked when Russian president Vladimir Putin announced the start of a "special operation" in Ukraine. The announcement broadcasted to the whole world came as Russian and Ukrainian relations reached a boiling point.
Tensions between Russia and Ukraine have been grim since the 2014 Revolution of Dignity. Violence broke out across the country and led to the toppling of the pro-Russian Ukrainian president. The event marked a pivotal moment in Russo-Ukrainian relationships.
Relationships between the two nations continued to sour and reached their lowest point when Russia annexed the Ukrainian peninsula Crimea and gained access to an essential Ukrainian port. Since then, Ukraine has been a battleground for the West and Russia. Russia is seeking to counter the presence of Western influence on their border.
The "special operation" initiated with airstrikes on critical infrastructure followed ground troops from the south, east, and north. The Russians have supposedly sent in about 1/3 of their firepower surrounding Ukraine.
The battle so far has been bloody for both sides. Videos have circulated on social media of mass casualties and destroyed military equipment. It has been five days since the start of Russia's bloody invasion, with tensions escalating. Russian forces have surrounded key cities while the Ukrainians refuse to surrender. 
NATO countries have announced that they will provide billions of dollars in aid to Ukraine. The money will cover military and humanitarian expenses. They have also announced the delivery of lethal defense weapons and fighter aircraft.
The European Union announced €500 million in aid while the U.S pledged $35 million.
Economic Warfare
As the battle for control of Ukraine intensifies, U.S., European, and Asian countries have moved to level heavy economic sanctions against Russia.
The European Union and the United States agreed to cut key Russian banks from the SWIFT financial system. This system allows 11,000 of the world's financial institutions to communicate and authorize payments.  
The removal of Russia from this system means that Russians will not be able to participate in global banking transactions. Russian leaders across the board have been targets of heavy sanctions. Vladimir Putin was subject to asset freezes and sanctions that banned him from entering the U.S., U.K., and Australia; more to come.
The West is also targeting Russian Oligarchs. One well-known Oligarch, Roman Abramovich, handed control of English Premier League club Chelsea to his team. Russian Oligarchs are those who are close to Putin are being economically targeted.
Sino-Russia Relations
China and Russia have been looking to dump the U.S dollar for years.
With the West united against Russia, they are left looking at another financial superpower. As a competitor to the USA, China has strengthened its relationships with Russia after the invasion.
China has given Russia a hand financially to help mediate the damage done by Western sanctions. China announced it would increase wheat imports from Russia. 
Adversaries to America are looking at the situation in Ukraine as an opportunity to form another sphere of influence. Iran, Cuba, Venezuela, Iran, and Syria were quick to voice their support for Russia. All of these countries are allies of China as well.
As the West grows increasingly hostile towards Russia, Russia has found a new friendship with the Chinese. Things can get much more dangerous from here on out as both sides in this conflict have shown no signs of cooling down.
Leave a Comment
About the Contributor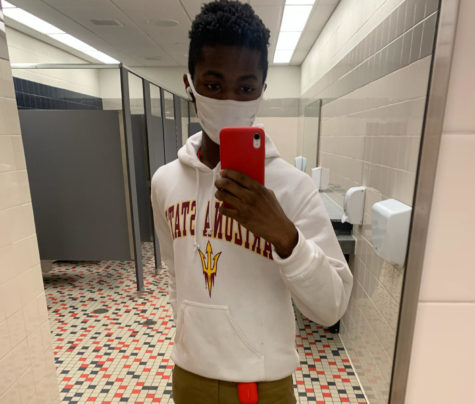 James Oke


Since he was younger, James has enjoyed reading articles and discovering how they help contribute to the community. James started writing for the...