For the Love of the Game
Senior Hailey Heimbach has signed a National Letter of Intent to continue her academic and lacrosse careers at Coastal Carolina University as a member of the Chanticleers women's lacrosse team.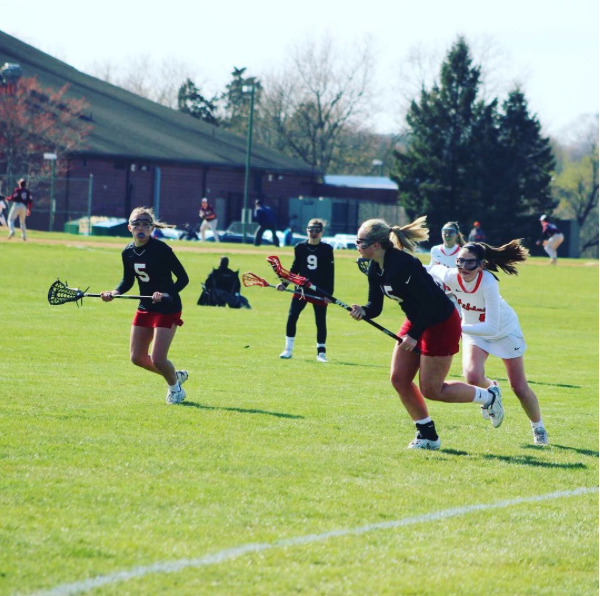 For many athletes, an ACL tear is a career-ending injury. Other athletes are able to recover and return to action, but only show flashes of the player they once were. However, for a very small percentage of athletes, including senior Hailey Heimbach, an ACL injury not only makes you a stronger person, but also a better player.
"After it, I think I was stronger [both] mentally and physically because it made me realize how much I did love lacrosse," Heimbach stated. "All the balancing and therapy I had to do for it made me a better player."
Heimbach suffered the knee injury during winter lacrosse in ninth grade and was out for nine months. She was optimistic about her recovery and utilized the down time to improve her game.
"I knew I was going to come back from it and I had people tell me that I was going to be stronger than ever," she stated. "I did a ton of stickwork, because  I couldn't run. So I just sat out in the yard and I was constantly on the rebounder."
Less than two years later, she was recruited and committed to a Division I college lacrosse program.
Heimbach had her first stick in her hands at the age of 3, and by first grade she was already playing on a third & fourth grade team. Heimbach also played soccer, basketball, and snowboarded growing up. She played soccer for twelve years, which included many seasons playing in the U.S. Olympic Developmental Program.
Heimbach chose to stick with lacrosse, explaining, "I just really love lacrosse. It just came down to [the fact] I couldn't play both [lacrosse and soccer] at the same time and I had to pick one. So I picked lacrosse because I just liked it more."
Heimbach began her career with the Boyertown Optimist and Penn Premiere club teams, and then joined Dynamite, a summer club team, in fourth grade. It was as a member of Dynamite that Heimbach began dreaming of playing in college.
"I always dreamed about it, and it was always my goal. You want to be part of that close family. My brother played baseball in college and he always talked about how fun it was to be part of a team," she said. "Eighth grade I really decided I wanted to play [in college], and then I tore my ACL in ninth grade and I realized how much I missed it."
Those dreams would start to become a reality soon after Heimbach's injury. She attended a clinic at Lock Haven University shortly after her recovery, and built a strong relationship with the coaches.
"The coaches really reassured me that I was doing well," she said. "They were really nice about it and it made me really like them."
Heimbach would later receive an athletic scholarship and commit to Lock Haven, a Division II school. When the LHU coaches were hired by Division I Coastal Carolina University and headed south, they asked Heimbach to come with them. Heimbach accepted their offer.
"I think everything happens for a reason," she stated. "I don't think I would be where I am at today if I didn't tear my ACL. I don't think I would have been going to Lock Haven and I don't think I would be going to CCU if it didn't happen."
Heimbach plans on majoring in marketing while at CCU. She decided this after meeting with a Nike Lacrosse marketing representative at a lacrosse showcase. The job seemed intriguing and piqued Heimbach's interest.
"I just realized that marketing would be a good thing for me. It interests me," she said.
Heimbach also has an interest in possibly turning pro or becoming a coach after college.
"I coached third and fourth grade already and I really liked that," she said.  "I really like coaching because I feel like I can teach people a lot. There are a lot of tips [that] I can give to players, [both] older and younger."
In her final season at BASH, Heimbach has experienced success that she hopes to transfer to the next level. On April 21st, Heimbach netted her 100th career goal against Pope John Paul II in a 15-8 win.
"Hailey has loved lacrosse ever since she picked up a stick at a very young age," BASH head coach Pam Wernersbach said. "She has spent endless hours perfecting her skill set. Hailey will without a doubt continue to utilize her offensive knowledge and strengths to contribute to Coastal Carolina's lacrosse program."
Heimbach trains year round, dedicating countless hours to improve her skill. Her offseason workouts include attending camps and clinics, wall ball, running, lifting and playing other sports with her brother at the gym.
"I don't think I would be where I am today without my family, my teammates and my coaches," she said.
As her career as a Lady Bear comes to a close, Heimbach has left an impression on her teammates, especially as a role model for the younger players.
"She picks them up after mistakes are made and leads by example," teammate and senior Haydn Hallman said. "She always includes everyone and reminds us all what we're there for — for the love of the game."
Leave a Comment
About the Contributor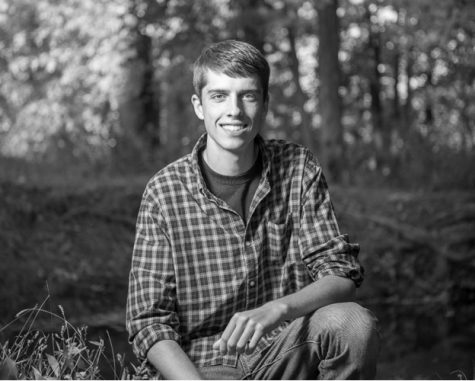 Matt Knaub, Sports Editor
Matthew Knaub is the sports editor for the BASH CUB.  He is a senior and is in his third year writing about sports for the CUB. Matt's future plans...