Mr. Boyertown a Fun-Filled Show for a Good Cause
Jordan Groff was the senior who was crowned Mr. Boyertown at the annual pageant fundraiser Friday night.
But the biggest winner was Four Diamonds, which received the $5,000 from the contestants.
The pageant was full of talent and laughs, and was hosted by senior Brandon Karcewski. The night started off with a group choreographed dance, including all the Mr. Boyertown nominees: Jordan Groff, Michael Raineri, Colin Dooley, Kent Carpenter, Dennis Haldeman, Zack Weisel, Alec Brisbois, Casey Waverka, Jeff Hartung, and Jeff Stango. The dance was a mashup filled with lots of pop dance hits such as "Beautiful Girls" by Sean Kingston and "Congratulations" by Post Malone.
The senior boys chose a teacher to read a small biography on them while they came out and gave a little taste of their personality, being funny while the audience learned about them. Dennis Haldeman and Mr. Cherkasky did a dance after he read Dennis' bio.
The nominees all had a talent that they performed — some were funny, like Casey performing the song "Milkshake" on his guitar, as well as Alec's performance of "Twinkle Twinkle Little Star" on the piano as well as the ABC song where all of the boys came out to help sing.
As well as entertaining performances, the nominees also had small clips that were shown in between segments of the show. The clips contained a senior boy and telling his "secret", as well as a small montage showing us a glimpse of the boys and their secrets. Michael Raineri, for instance, said he was a bigfoot hunter.
The guys also raised money during the show by running around the audience with containers, trying to get as much money as they could in one minute. In that minute they raised about $620. 
After the intermission, each nominee got dressed up in a suit and escorted girls wearing beautiful gowns. Then, each boy got asked a random interview question by Brandon that they had to answer.
After the formal segment of the show, the guys all went on stage to compete in a lip sync battle.
Once this battle was over, the judges left the room to tally up their scores and came back to crown the winner, Jordan.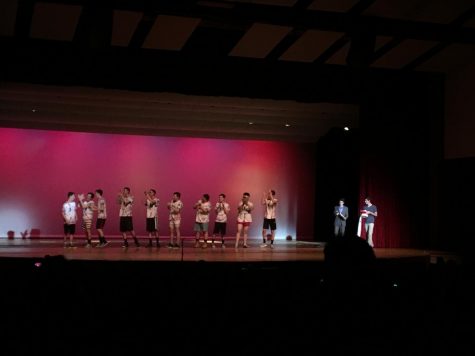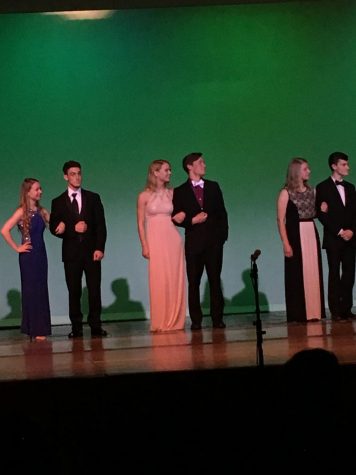 View Comments (1)
About the Contributor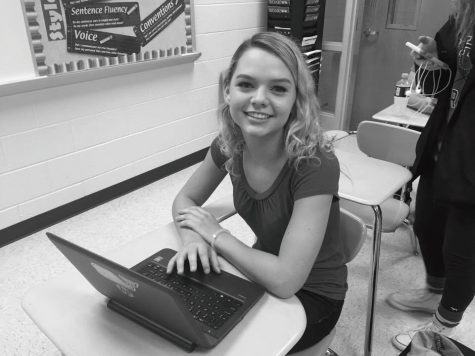 Marielle Bozzini, Staff Writer
Marielle Bozzini is an 11th grade student interested in broadcasting and communications. A skier, she enjoys spending time in the Poconos with her family...