Continuing a Family Tradition
Senior Ivan Escott has made a verbal commitment to Eastern Illinois University, where he will continue his academic and swimming career as a member of the Panther's swim team.
At the age of 6, Ivan Escott took his first swimming lessons at the Boyertown YMCA. However, Escott was not your average kindergarten-age swimmer. He would just jump into the pool and not listen to the instructors. He was much more advanced that the other swimmers his age, something that would hold true for the rest of his life.
"I started swimming [competitively] the summer after sixth grade," Escott said. "I was about 12 years old."
Escott's mother was the one who introduced him to the sport at a young age. She was a professional swimmer in Russia and moved to the United States when she was around 20 years old. "She was very high level and stuff," he said, "but she wanted me to swim, she wanted to give me a chance."
He got that chance, along with the opportunity to play other sports such as football, tennis, volleyball and baseball. He decided to stick with swimming and stopped playing the other sports by ninth grade.
"Swimming was the thing I was best at," he said. "I really liked water, of course. I don't anymore, because I am in it all the time, but swimming was natural to me, it came naturally to me. I guess it is my blood and genetics, but I really love to swim."
Escott began his career swimming on the Boyertown YMCA club swim team, the Boyertown Navy Seals, a team that he continues to swim for today. He began his school career in ninth grade at Pope John Paul II, and then transferred to Boyertown for his sophomore year because PJP did not have a swim team.
"I was the only one on their [team], I was the only one that made districts and states," he said. "It was was no fun. It is not fun to swim without a team."
Swimming for the Bears requires a huge commitment. Between high school and club swimming, Escott trains six days a week, with two days of practicing in the morning and afternoon. Although all the practices are tough, his teammates make it all worth it.
"I have been doing it for the past three years and it honestly sucks so bad because you are swimming two times a week in the morning at 5:30 in the morning from the middle of October until the end of February," he said. "It does suck but, I have Pat and Cara and a few other kids to honestly balance it out."
Escott and his teammate senior Pat Lance have been best friends for the majority of their lives. Lance was the one of the people that influenced Escott to start swimming competitively, and their friendship only continued to grow.
"Ivan is one the most passionate athletes I know," Lance said. "He's hardworking, determined, and focused on his goals. He's truly a gifted athlete and person overall, and I'm proud to say he's my best friend."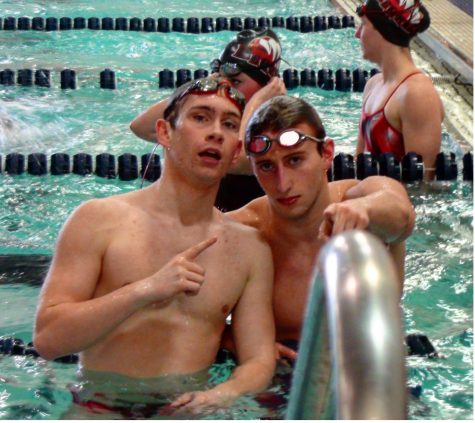 All of Escott's hard work and determination led him to receiving a scholarship to participate in NCAA Division I swimming at Eastern Illinois University.
"Ivan's work ethic along with his natural talent in butterfly will make him the 'go to guy' for Eastern Illinois University," Boyertown Head Coach Bill Draves said. "As he does for Boyertown high school, his ability to motivate teammates will be a welcome addition to Coach Michalski's men's team."
Escott was also considering the University of South Carolina and Tampa University, but instead chose to become an EIU Panther.
"I chose Eastern Illinois because it was the best choice for me," he said. "It is a great campus, the area is fine, and there is really nothing around it to get me in trouble."
Escott credits the coaches at school and the YMCA for improving his skills and helping him reach his goal of swimming at the next level.
"They all taught me a lot of stuff, how to be a good leader, and how to be a good teammate as well," he said.
In addition to having a successful college career, Escott plans to use what he learned as a Bear to help him one day reach the national stage.
"By the end of my senior year of college, I want to go to the Olympic Trials in Omaha and see what I can do there," he said.
Outside of the pool, Escott plans on majoring in marketing with intentions of entering the field of sports and entertainment marketing.
"I chose marketing because I feel I am a confident person and I feel like I am alright with people," he said. "I want to major in marketing with a minor in business administration, and take a few courses in communications and graphic design to boost my portfolio."
As his career at Boyertown winds down, Escott hopes that the recent success of the swim team will help it become one of the bigger sports here at BASH.
"I feel like we should get more recognition because we're definitely one of the top teams in the school," Escott said. "The guys were almost PAC champs this year, so we are definitely up and coming."
As one of the captains of the swim team, Escott hopes he leaves behind the legacy of a leader. When asked what advice he would give to younger swimmers, Escott stated, "Practice, practice, practice. Swimming is all repetition. You might not get something at first, but one day, one stroke, it will click, muscle memory will remember what it is, and you will get faster and faster — and just keep working on that stroke."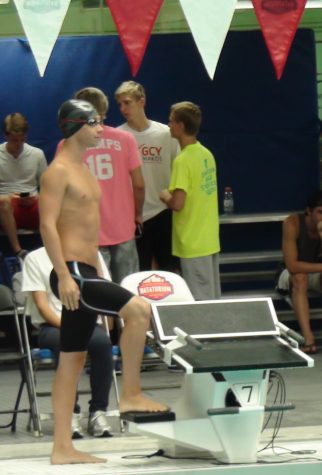 Leave a Comment
About the Contributor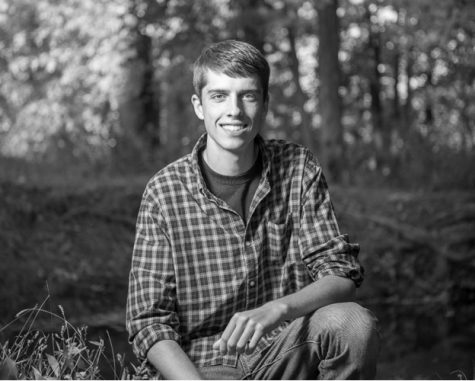 Matt Knaub, Sports Editor
Matthew Knaub is the sports editor for the BASH CUB.  He is a senior and is in his third year writing about sports for the CUB. Matt's future plans...