Giraffe Live Stream Keeps Viewers On Edge
Wake up, go to Youtube and pull up the Live feed.
Get out of the shower, check back in.
Throughout the day, check in but still no new news.
This has been the routine for thousands of Americans over the past few months as they wait for a giraffe to give birth. Yes, a giraffe.
What's the obsession with Aprile giraffe in New York, who  is about to have her fourth calf? With everything in the world happening, our country is currently obsessing over a 15-year- old giraffe to have her baby. The live feed to Animal Adventure Park has been going on since March 11th and the 52,000 Americans spending their days watching a Giraffe walk around it's pen not giving birth.
Alyssa Zimmerman says people watch because it feeds their sense of curiosity.
"The possibility that it might have it and the suspense is the only thing that keeps us onto the feed."
Michael Raineri thinks it's ridiculous. "Is there nothing better to do than this?"
Yet, he continues to watch.
The zoo won't call it labor till the hooves are visible, but all the same, people wait patiently for the baby to come. Some say it is a whole hoax and she isn't even pregnant. Only time will tell.
Senior Alex Loughin, who watches during Telecomm 3, says, "I don't actually want to see it give birth, it's just something to pass the time."
Leave a Comment
About the Contributor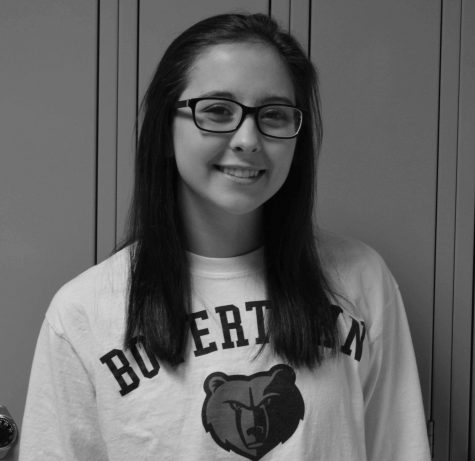 Meghan Wilhelm, Staff Writer
Senior Meghan Wilhelm interested in a future career in broadcast journalism. She is a member of BASH TV News and the cheerleading squad. She plans to attend....