Panel Discusses Combatting Prejudice and Hatred
BASH students attended a panel discussion on diversity last week sponsored by No Place for Hate.
A panel of speakers talked about ways to combat prejudice, discrimination and hate.
"My goal was to offer facts about the four cultures and explore perceptions that people might have about each culture," said Mrs. Susan Burdick, the organizer of the assembly.
The panel contained speakers from different ethnic groups around Reading, including:
– Hamid Choudhry, Islamic Center of Reading
-Michael Toledo, Centro Hispano
– Rev. Dr. Theresa Twine, Reading NAACP  
-Rev. Michael Kaucher, Reading Berks Conference of Churches
-William D. Franklin, Jewish Federation of Reading
Speakers told their personal accounts of facing discrimination and hate and focused on the idea that prejudice is taught.
Toledo talked about the importance of focusing on similarities rather than differences.
"There is more that binds us than separates us" he said.
He also said he likes to talk about America as "a great big salad " rather than a "melting pot", because America should be a place where people's differences are tossed together rather than changed.
Dr. Twine also said people should remember that everyone, despite differences, is a human.
"We have to understand that even though you're different, we all still have the same heart, the heart beats, we bleed the same," Dr. Twine said.
Leave a Comment
About the Writer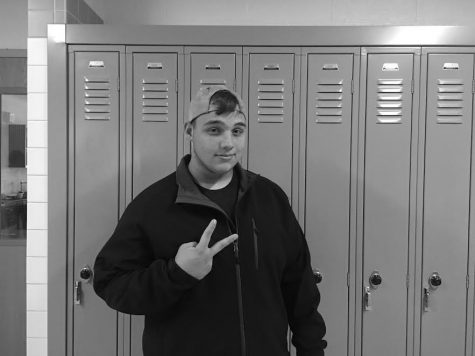 T.J. Grant, Staff Writer
T.J. Grant is a senior who is planning on becoming a police officer. His hobbies include being a volunteer firefighter and traveling. He took journalism...