Sweet Victory Sends Lady Bears to Hershey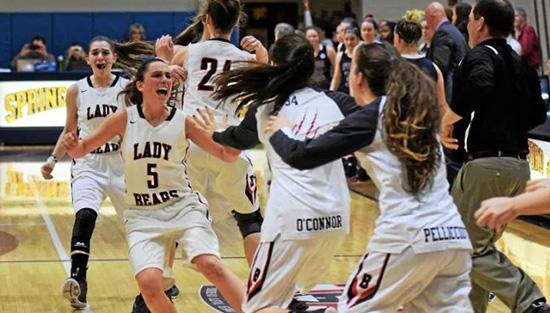 The Lady Bears have pulled off another clutch victory in the state tournament, with a surprising 39-37 win over Cardinal O'Hara.
Pac-10 Sports had projected an absolute blowout, with O'Hara winning 51-38, claiming, "O'Hara has too many weapons for the Bears and will roll into the state championship game."
But Boyertown knows how to finish.
The Lady Bears were down for the majority of the first and second quarter, then in the final seconds the team rallied to establish a 1-point lead at halftime.
However, things began to slide downhill for the Bears and they were  trailing by six points in the third quarter.
That didn't stop the Lady Bears from fighting in the 4th only down by 1, initially running ahead with the score until O'Hara consistently tied it up.
It was still back-and-forth in the final minutes, when the Lady Bears gained possession as a result of several fouls in the final 60 seconds.
Coach Jason Bieber sent out the time-kill playbook in an effort to give Alli Marcus the last shot.
O'Hara wasn't having it and played aggressively against point guard Marcus to make sure she didn't get the final bucket.
One last shout from Coach Bieber was all Abby Kapp needed to get an inbound pass from Kylie Webb, charge up the paint, and drain the game-winning bucket with only 1.1 seconds remaining in the game.
The Boyertown fans and the Bear Den went into an uproar as the swish sound filled the gym and everyone realized that the Lady Bears were going to Hershey.
"I thought the close game would be a benefit for us," Coach Beiber said. "We've won a lot of these grind-it-out games and their haven't been in too many like this. O'Hara has been blowing everybody out."
Abby Kapp took charge and led the team with a double-double (two parts of a player's stats are in double digits) consisting of 15 points, 10 rebounds and an assist.
Junior Victoria Boalton stepped it up big with 10 points and 3 rebounds. Katie Armstrong added 8 points just ahead of Alli Marcus who put up 6.
Junior Kylie Webb was feeling generous and led the team with a game-high 6 assists.
The Bears now travel to Hershey for the state championship against #1 seeded North Allegheny for yet another chance to sign their way into the record books.
Leave a Comment
About the Contributor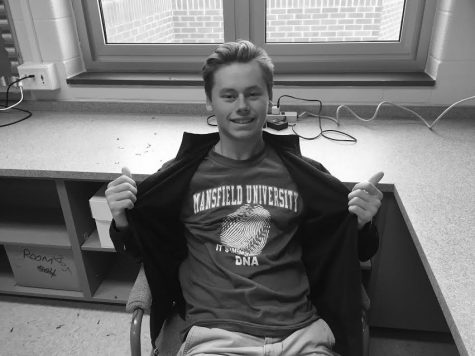 Charles Orfe, Sports Writer
Charles Orfe is a senior. He is interested in journalism because he wants to be a Public Relations or Sports Journalism major. His free time consists of...