Lady Bears Advance to Final Four
Forget North Carolina, Kansas or Gonzaga. March Madness is happening here at BASH.
After a nail-biter 54-53 victory Saturday against Northampton, Girls Basketball is on a tear to the Final Four.
The Lady Bears found themselves at an unusual early deficit 30-24 at halftime to the Konkrete Kids without an answer to standout Asa Blount, who was dominating the paint.
Coach Jason Bieber must of had a very powerful speech in the locker room, as Boyertown rallied back to score 10 unanswered points at the start of the 3rd.
Boyertown managed to outscore Northampton 20-12 in the 3rd quarter which helped establish a lead after being down the first two quarters.
A back-and-forth 4th quarter sent the stands into an uproar as each bucket was drained for either team.
With less than a minute remaining and the Bears down by two, Senior Abby Kapp came up clutch with a 3-pointer that wound up being the last points scored for the win.
""=The team trusts me to take those shots," Kapp said. "I was open and I was going to take it."
Senior Guard Katie Armstrong led the team in all offensive categories with 18 points, 8 rebounds, and 5 assists.
Kapp and Tori Boalton's defensive stand shut down several Northampton pushes, with Kapp tallying 3 blocks and a steal, while Tori also had 2 steals.
One of Tori's steals happened right underneath the net with less than 20 seconds left that stopped what was the Koncrete Kids final chance to reclaim the lead.
Abby Kapp ended the game with 14 points, 7 rebounds and 3 assists. Junior Kylie Webb followed close behind with 12 points 2 rebounds and 2 assists.
The Lady Bears now head back to Spring-Ford tonight to punch their ticket to the championship game against defending state champs Cardinal O'Hara at 7:30 Monday.
Leave a Comment
About the Contributor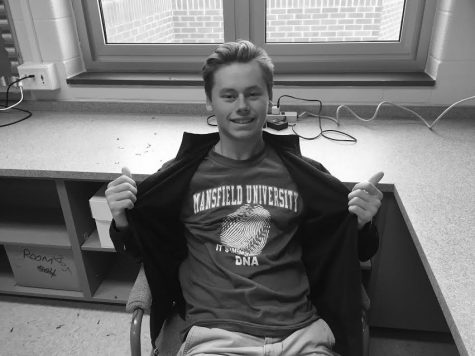 Charles Orfe, Sports Writer
Charles Orfe is a senior. He is interested in journalism because he wants to be a Public Relations or Sports Journalism major. His free time consists of...