Creating a High School Legacy
Boyertown wrestling head coach Pete Ventresca is in his final season coaching the Bears after 12 seasons at the helm.
BASH wrestlers dedicate themselves to intense practices before and after school. They push beyond their limits and work until the workout is completed.
Much of the credit for their dedication can be given to BASH physical education teacher and head coach Pete Ventresca, the 2016 Pennsylvania Class AAA Coach of the Year, who trains them to be the very best.
"Coach Ventresca has had a huge impact on wrestling in Boyertown," Athletic Director Nick Palladino said. "Not only has coach Ventresca built the varsity program to one of the best in the state, he has also had a major role in moving the Optimist and Junior High programs to one of the strongest in the area.  He makes himself available to anyone who wants to be involved in wrestling and is always willing to go the extra mile to help all student-athletes."
Come next year, the wrestling team will have to find a new leader. Coach Ventresca is resigning as the wrestling coach because he wants to spend more time with his family, although he still will be at the school as a teacher. His athletes will miss him.
"Next year will be different," Junior Varsity Sophomore Trevor McCafferty said. "He has been the coach for a long time. I think Boyertown will still find a good coach, but it won't be the same."
Ventresca said a big part of his decision to leave is because he wants more time to spend with his 5 year-old son, who is beginning to have an interest in sports.
"I want to be there to support him," he said.
Coach Ventresca has been the head coach since 2005. Since then, he has led the team to 230 victories with a winning percentage of 0.76. He has coached several accomplished wrestlers, such as Jordan Wood, who was a state champion and is now wrestling for Lehigh University with Olympic aspirations; and Jakob and David Campbell, who both received wrestling scholarships to Bucknell University.
Ventresca is widely regarded as one of Boyertown's greatest coaches, but not only for his statistics.
"
Coach Ventresca pushes you beyond what you think your limits are and mixes intensity with teaching to condition while helping you learn."
— Varsity Wrestling Freshman Evan Mortimer
Ventresca helped unite the team by advocating team bonding activities, which in turn led to everyone pushing their teammates to succeed and do their best.
"He has helped me really grow and helped me learn better moves and just become a better wrestler in general," Varsity Freshman Evan Mortimer said. "Coach Ventresca pushes you beyond what you think your limits are and mixes intensity with teaching to condition while helping you learn."
Ventresca said his finest memory as the head coach was the conclusion of the 2015 season. The Bears made it to the finals in the state competition, and every wrestler worked hard and contributed as a team.
"My final message to all athletes is do not settle with anything less than your best," Ventresca said. "Take pride in who you are and remember, hard work and dedication will always triumph over talent."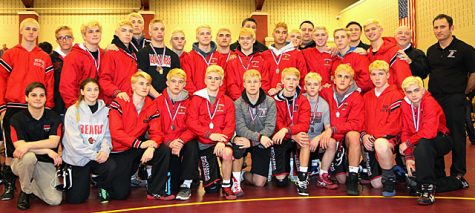 View Comments (1)
About the Contributor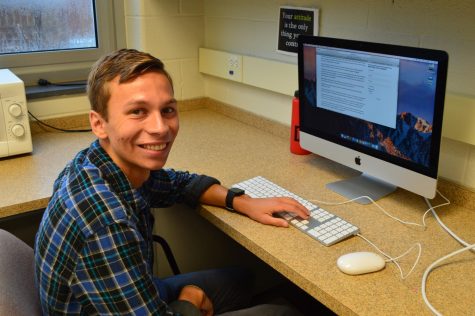 James Sahakian, Editor-in-Chief
James is a senior and Editor-in-Chief. This is his third year writing for the Cub. He is involved in journalism because he enjoys writing and reporting...