Fans Have Faith in New Percy Jackson Series
The CW is launching a TV series based on Percy Jackson and the Olympians series, and diehard fans are hopeful the series will be better done the movies based on the books.
In August 2016 the CW signed a ten-year contract-deal for $12 million dollars, according to Yibada. This will cover the first season and the first half of the second season. An airdate has not been set.
The author of the Percy Jackson series, Rick Riordan, has shown interest in the series and would love to help with the writing, said News Everyday .
One of the biggest reasons fans feel secure about the success of the series is "The Flash" producer Greg Berlanti will develop the show.
"The Flash is awesome so hopefully the show will be, but I heard Percy will be 14 in the pilot not 12" said a follower, marwabug, on Instagram.
Another reason the series should be good is the cast will be different from the movie.
The CW is planning to start from scratch, with a whole new set of actors who are 14-year-olds around the age of the demigod protagonists in the book, rather than the actors who were approximately  18 years-old and older in the movie.
" Why can't they get someone that age but make them play a 12 year old I mean if they want to do the books justice?" marwabug asked.
While fans are hopeful, many are still skeptical.
Sophomore Nicole Yacovelli, a long time fan of Harry Potter and Percy Jackson, said,"I have extremely mixed feeling about this; Percy Jackson was and still is one of my favorite book series of all time, and the movies, in my opinion, were terrible and in no way did the books justice…I don't want another disappointment."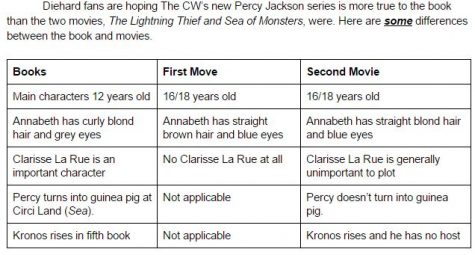 Leave a Comment
About the Contributor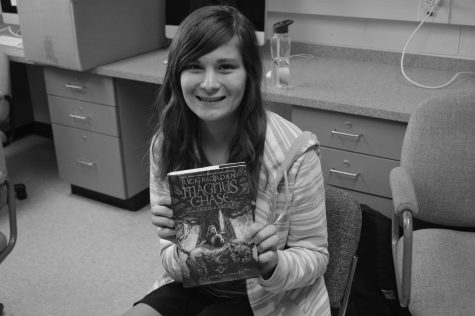 Olivia Schoenly, Staff Writer
Full time fan-girl, part-time writer Olivia is in eleventh grade, and it's her second year on the cub. Her hobbies include reading, writing, hunting,...