BASH Picks Underdog Falcons to Win Super Bowl 51
A bashcub.com poll shows students believe the Atlanta Falcons will win the Superbowl against the New England Patriots.
Yet, in what would be an almost impossible feat if the Falcons win, they picked Patriots Quarterback Tom Brady as the game's MVP.
Cub Sports Reporter Charles Orfe said people probably voted for the Falcons  over the reigning national champions because "nobody likes the Patriots and nobody wants to see them win anymore."
Almost 200 people responded to the poll, which was taken Monday through Thursday of this week.
Of those polled, 54 percent picked the Falcons to win. But only 32 percent thought Falcons quarterback Matt Ryan would come out as the MVP of the game, while 45 percent said Brady would.
"He really is possibly the best quarterback in the NFL," Orfe said.
A smaller percentage thought wide receivers Julio Jones (Falcons) and Julian Edelman (Patriots) could grab the MVP award.
Brady and the Patriots have played in six Super Bowls, winning four of them, which many believe give them the edge.
The poll also asked people if they thought halftime performer Lady Gaga, who sang the National Anthem last year, would be exciting, and 60 percent said no.
Fans split almost evenly when asked whether they most looked forward to the game or the commercials, with 46 percent saying they watched for the game and 42 percent for the commercials. The rest most like watching the halftime show.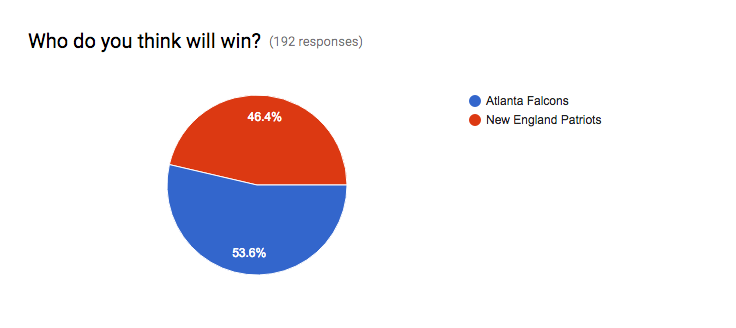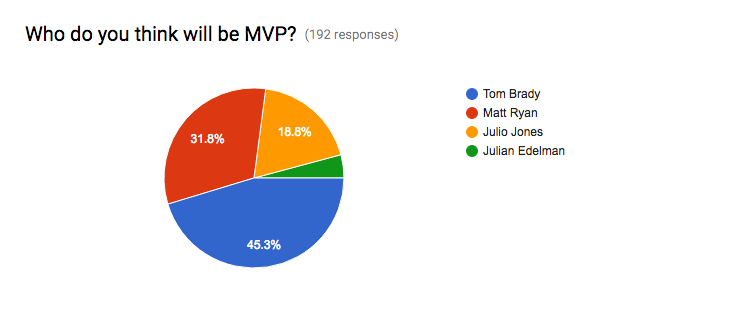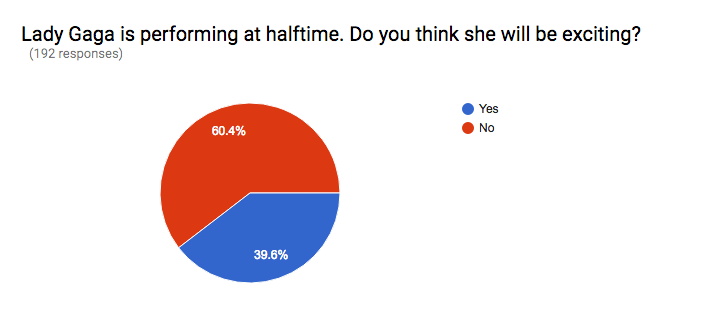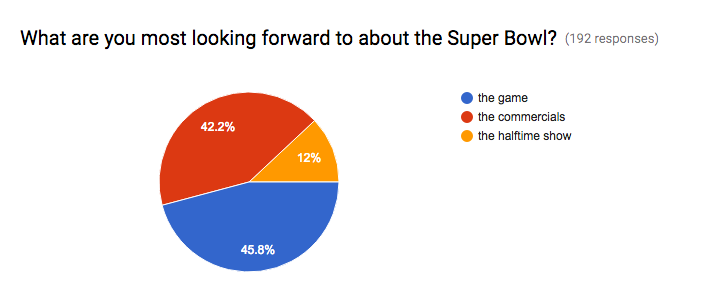 Leave a Comment