BASH Club Brings Students Closer to God
Every Tuesday at 7:07, when many are rushing to get into their cars or walking to school, a group of students make time to gather in a classroom to pray and learn about God.
In the past two years, Fellowship of Christian Athletes (FCA) has become a well-known club that about 40 students participate in.
FCA is a national organization dating back to the 1960s.
"The original purpose was for student athletes to take God on to their sports fields," said Kyle Grater, one of the six Core Members of the club.
Boyertown FCA meetings were started here by Sam Duffy, who was a senior here at BASH a couple of years ago. Grater also was one of the original members.
"The regional rep from FCA came and asked Boyertown to start one. I went to a meeting for it, and we got it started," he said.
During their morning meetings, in addition to praying, students get lessons from the Core Members on the Bible or various topics and have food.
"It's an opportunity for Christians to get together, for me to practice teaching and releasing the Holy Spirit," Grater said.
The teacher advisor of FCA is Physical Education Teacher Mr. David Jones.
"It is a good environment where kids are able to be seen in different aspect other than school and build relationships with one another through what they believe in," he said.
Sophomore club member James Sahakian said the club has helped him meet people with similar interests and to develop his faith.
"I've learned that there is more Christians in school, and I've been able to develop a stronger relationship with God."
Leave a Comment
About the Contributor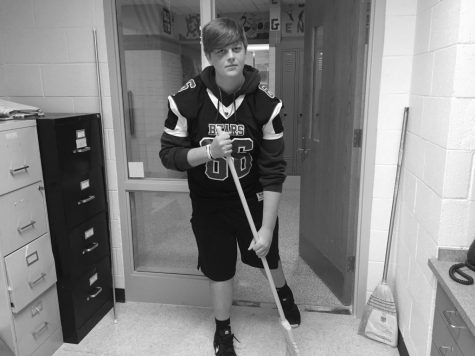 Eddie Wagner, Staff Writer
Eddie Wagner is a senior. His hobbies include playing and watching football. He is a diehard Eagles fan and enjoys spending time with his family and friends....