Trump Fakes Right, Goes Left
President-elect Trump's campaign promises could be all talk
During Donald Trump's campaign run, many extreme things were said by the seemingly underdog candidate, who is now our President-elect.
Loud promises were made to deport illegal immigrants, stop all Muslim people from entering our country, and of course, to build the wall. So, after Trump was the projected winner of the election, many supporter students were thrilled. "He can build that wall and make America great again," Junior Jarred Ott explained, wearing a Trump yard sign on his body the day after Trump won.
So, how many of these promises will Mr.Trump follow through on? Already, he has softened his stance on a number of issues:
– Obamacare will not be totally repealed
– the "great, great wall" on our southern border might be "fencing" now
– the deportation plan has been severely softened
– the proposed ban on Muslim people entering the US is now non-existent
– the plan for defeating ISIS is still unclear,
– Trump's budget plan would heavily raise the national debt
– Trump wanted to drain the swamp, but he has appointed Washington politicians to       his cabinet
– and Trump has now admitted that Obama was, indeed, born in the United States and is
a legal citizen.
So, what do Trump's supporters think of these already-broken promises by their idol?
Junior Dominic Maloney shakes his head, but says he still supports Trump because, "He isn't Clinton. He has overall better policies than Clinton."
Trump is not the same man he was during the campaign, but that is not necessarily a bad thing.
During his campaign prior to being the President-elect, his policies were extremely frightening and threatened the basic foundation of what this country was established on. (The pilgrims who found this land were immigrants, but if Trump had is his way, there would be nobody in the United States following the religion of Islam, according to his campaign and what he said at his rallies.) Now, that and other extreme policies have suddenly disappeared from his website.He is more liberal now than he ever has been before (he still isn't liberal by any standards, however).
It seems as though Trump might be losing the respect from some of his extreme supporters who voted for him and his radical ideals. They want the wall, they want massive deportations, they want Clinton behind bars, and they want to make America great again their way.
But it now seems that Trump's way isn't their way anymore. Trump faked right, and went left.
View Comments(1)
About the Contributor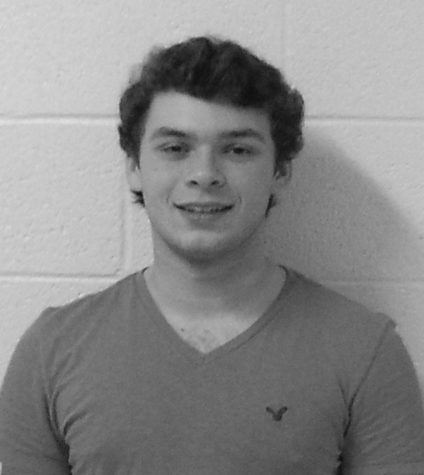 Tyler Crouthamel, Staff Writer
Tyler Crouthamel is a junior who enjoys playing hockey in his free time. This is his first year at the Cub. He wants to be a lawyer in Washington, DC.