Girls Tennis Pushes on Without Home Court
For the entire tennis season, the tennis courts have been unavailable to the tennis team due to construction. Without a home court, the season was certainly a challenge.
Senior Sarah McCafferty said, "It's really annoying because the courts were supposed to be done for at least some of our season. We can't have a home game, and we actually aren't having senior night for the first time because we don't have any home matches, all because our courts aren't done."
The absence of a home court has not been the only change the tennis team has had to deal with. The team also has math teacher and boys tennis coach Mr. Burkert as a substitute coach for Mrs. Laskosky while she is on maternity leave.
McCafferty said, "I'm really glad he filled in, he's an awesome coach. I had Laskosky for the last three years because I started when I was a freshmen and I like having a different coaching style because it adds some variety. I think I improved in different ways than I normally do this year."
Even though coach Burkert and the tennis team have had to use another court for practice, they have managed to stay positive.  
Coach Burkert said, "Oh definitely. The girls, I mean they've been real troopers about it but you know every match we have is an away match, like our practices we gotta go to East and they only have four courts and it's macadam, so it's not ideal at all and you know. I feel bad because we have so many away matches the girls are missing 8th and 9th period. So it's really tough on them."  
Another disadvantage of the court situation is that it takes a half an hour out of tennis practice to travel to Junior High East.  
McCafferty said, "Well, we just have practice every day from 3:30 to 5, and that's the only thing about having practices at East is everybody has to drive over there, so it takes away a half hour practice every day. The other thing about the courts, is that since we don't have any home games everybody misses twice as many classes to go to away matches, so nobody's ever in 9th period."  
The Lady Bears finished the season with a 4-6 record, failing to qualify for the PAC playoffs.
The tennis courts will most likely be done by next year. If you are thinking about signing up for girls tennis next season, Coach Burkert said, " First of all, we don't cut and we just like having  a lot of people come out. It makes it more fun, it's more competitive."
Leave a Comment
About the Writer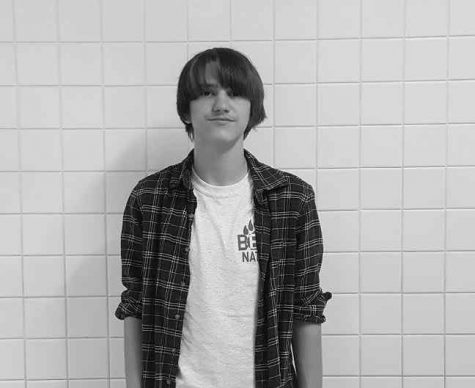 Joel DeFillipo, Sports Writer
Joel DeFillipo is a 10th grade who has a passion for writing. He wants to be an investigative journalist when he is older to satisfy his interest in writing....