Walking Dead Season Premiere a Shocker
SPOILER ALERT
For the fans of The Walking Dead, cries could be heard across the nation after Sunday's Season 7 premiere.
Most fans were expecting a death — but not two.
Sunday's episode was physically and emotionally exhausting to most viewers, and one of the most gruesome and gut-wrenching episodes of the entire series. 
It started with Rick's face in shock at the death of one of his group, and the rest of the episode is mostly him flashing back to the moments of Abraham and Glenn's deaths while he lays on top of an RV surrounded by walkers after being asked by Negan to retrieve an axe — an axe that will later be used to almost cut off Carl's arm.
After Abraham's death, members of the group have mixed emotions. Sasha and Rosalie are filled with heartbreak and terror. Carl has this look on his face that all fans of The Walking Dead know all too well, his "I'm going to kill every last one of you" face. And Rick is in utter shock.
Following Abrahams murder, Daryl is beyond furious and rus up and punches Negan right in the face, which leads to Negan brutally beating Glenn to death because he feels the group needs to be punished for Daryl's action. Later that night a poll on The Talking Dead asked whether or not Daryl was to blame for Glenn's death, and 76 percent of people surveyed did not blame Daryl at all.
After the deaths of two members of his group, Rick is filled with anger and shock and tells Negan that he is going to kill him, which leads to Negan and Rick's "Road Trip". Negan asking Rick to cut off his son's arm finally breaks Rick. After, Rick bows down to Negan's wishes and The Saviors leave.
As they sit there staring their dead friends, Maggie stands up and basically says, "Get ready for a war!".
Leave a Comment
About the Contributor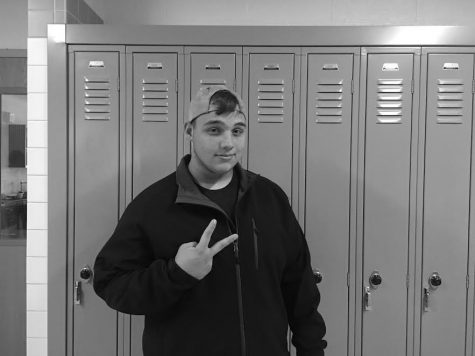 T.J. Grant, Staff Writer
T.J. Grant is a senior who is planning on becoming a police officer. His hobbies include being a volunteer firefighter and traveling. He took journalism...