Latest Sarah Dessen Heroine Deals with Family Issues
In the latest teen novel from Sarah Dessen, Saint Anything, the heroine has to deal with a tragedy imposed upon her family by her reckless brother.
Sydney Stanford relies on newfound friends and a higher power – symbolized by the medallion of an unknown saint — to get her through her problems.
Sydney was always in her brother Peyton's shadow; for most of her life, she didn't mind and thought her brother was invincible. It changed, though, as they got older and Sydney and Peyton slowly drifted apart, going from best friends to practically strangers. When her brother gets himself involved in a tragedy that affects the whole family, things get worse and Sydney also starts having her parents.
Sydney, not wanting to be compared to Peyton any longer, switches schools from Perkins Day, a prestige private school, to Jackson High School, a regular public school, in hopes of finding her place without the reputation of her brother looming over her.
At Jackson she befriends Layla, a french fry connoisseur, and her group of friends — Eric, ex-boyfriend of Layla and music fanatic; Irv, a friendly football player who has the biggest appetite in the group; and Rosie, sister of Layla and back on track skater. Last but not least Mac, brother of Layla and health food preacher.
They all help her to move on with her life and accept her family.
"There's no shame in trying to make stuff work, is how I see it," Mac tells Sydney. "It's better than just accepting the broken."
Saint Anything is a bittersweet young adult fiction novel, that reveals that sometimes even the perfect family isn't all that perfect, and we all must learn to deal with the one we're given.
Leave a Comment
About the Contributor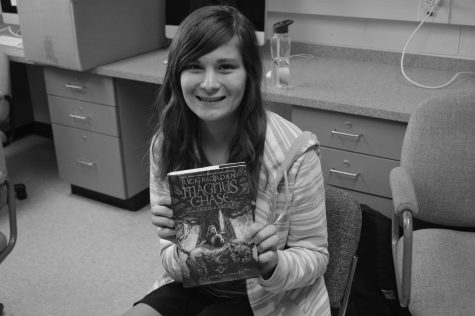 Olivia Schoenly, Staff Writer
Full time fan-girl, part-time writer Olivia is in eleventh grade, and it's her second year on the cub. Her hobbies include reading, writing, hunting,...