BASH Senior Becomes Published Author through Social Media Site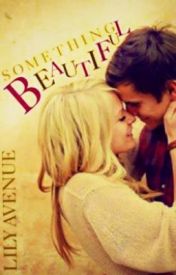 Senior Lily Webber — pen name Lily Avenue — is an aspiring author and has eight published works and over 4,000 followers on wattpad, a social media site that allows unknown and unpublished writers to get their works out to people looking for new authors to read.
The aspiring author's most popular work is "Something Beautiful", a short story about a girl named Elena who is trying to find a way to make herself beautiful with perfect complexion and a skinny waist, and a boy name Caleb who is trying to convince her that she already is beautiful. It was published October 29th, 2012 and has over 188,000 reads on wattpad.
She also has two other stories with over 100,000 reads: "That Cliche Kind Of Love", which has a plot similar to the title. It's a story about two people who each have a crush on each other, Anna and Donny. Anna is Donny's brother's best friend. It was published July 24th, 2012, and has 183,000 reads. Another popular book, "Just Hold My Hand", is a love story about two best friends, Charlotte and Andrew. Both of them are convinced they love the other, but neither one will admit their feelings towards the other. It was published June 8th, 2011, and has 283,000 reads.
Lily also writes many short stories, mostly of the romance genre. But she says realistic fiction is her favorite thing to write about.
"I like to relate to my readers with realistic characters, even though personally I love reading fantasy," she said. "My biggest inspiration is probably J.R.R. Tolkien, not so much for writing style or genre but I find his massive creativity inspiring."
Lily says she also draw inspiration from John Green, Scott Westerfield, Suzanne Collins, and Kristin Hannah.
She also makes her own book covers. "It's easier because I can make the perfect cover for my own story without having to try to explain my ideas to a designer," she said.
Lily currently is working on a full-length novel which she hopes to publish in the near future. She doesn't plan on going to school specifically for writing, but she does plan on pursuing becoming a published author.
All of her completed works can be found at her wattpad link: http://www.wattpad.com/user/LilyAvenue
Leave a Comment