Acting Carries Foxcatcher
There was a joke I heard about Foxcatcher, since Bennett Miller's first movie was Capote, a true crime drama, then his second movie was Moneyball, a true sports drama. Now he's on Foxcatcher, a true crime sports drama. Yeah, its not that great of a joke, but you get the idea.
By now, most of the facts in Foxcatcher seem like common knowledge, but for those who don't know what happened on Foxcatcher farms in 1996, I won't spoil anything. All anyone really needs to know is that it's about Mark Schultz (Channing Tatum), an Olympic wrestler who is asked by the millionaire John du Pont (Steve Carell) to train at his private wrestling facility in Newtown Square, Pennsylvania, coached by du Pont himself. Mark accepts, and asks his brother Dave (Mark Ruffalo) to join them. Dave declines, since he just bought a house for his wife and kids. The rest of the movie follows their intertwining relationship, which ultimately ends in tragedy.
Oh, and the acting is good.
Scratch that, really good.
Actually, forget those first statements; Foxcatcher's acting is phenomenal. After all, hard to believe there is a movie out there with Steve Carell, Channing Tatum, and Mark Ruffalo, and it isn't a comedy.
Each of the three main actors are given roles they've never played before (and roles you'd never guess they'd play), and and all three excel. Its hard to say who is best, so I'll start with Tatum. Even for those who, like me, don't like Channing Tatum, this might be the biggest surprise. It's easily his best performance, playing Mark with sympathy and restraint. The guy evokes sympathy, since he seems to be constantly living in his brother's shadow.
His brother, Dave (Mark Ruffalo), seems to know that he will always overshadow Mark. Yet he never holds this against him. In fact, the opposite. Ruffalo, in a career highlight for him, has probably the most likable role of the three. He makes Dave a warm and likeable guy, who is always by his brother's side no matter what and never seems to judge him for anything.
However, the real showstopper is Steve Carell as John du Pont. In a nearly unrecognizable role, Carell gives one of the best performances of the year, transforming into a completely different person. But it's not the transformation that makes the performance good, its the performance. And Carell knocks it out of the park. From the start, there's something off in the guy, but it's not clear what it is. Or if it's anything. He's a lonely old man, so maybe that's just how he is. There's a scene towards the end that makes the viewer, for a short while, feel sympathy for the guy, and briefly stop viewing him as a creep, but as a person. It's a difficult vibe to pull off. Carell pulls it off.
Lots of people have argued that the only reason to see Foxcatcher is for the acting and that everything else falls flat. It is sort of true. However, other reasons make Foxcatcher worth viewing. The cinematography by Greig Fraser uses dark, muted colors to show Foxcatcher Farm beautifully. At 130 minutes, another complaint is that it's too long and too slow. Oddly, this never bothered me. A lot of scenes seem to go on too long, and it is slow paced, but I liked that. It wasn't boring. It made it cold and just added to its uncomfortable tone. Most movies use longer scenes for important information, so the viewer keeps waiting for something to happen in each scene since that's the way they all are. Sometimes something happens, sometimes not. After a while, it slowly starts to eat away at them.
That's probably the best way to describe Foxcatcher, as a slow burn. For those willing to wait, they'll find a slow, cold, quietly haunting, and ultimately heart-wrenching true story.
Leave a Comment
About the Contributor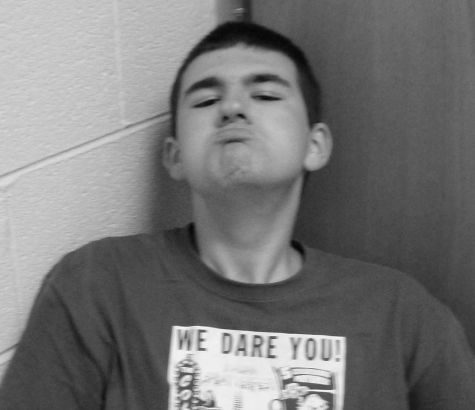 James Mason, Guest Writer
James Mason is a writer for Temple University. When not writing for the newspaper, he can be found at home reading badly, writing badly, viewing bad...