Local Metalcore Band Releases New Album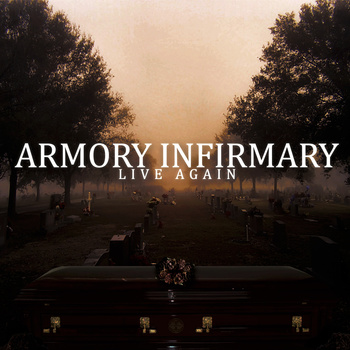 Armory Infirmary have been one of the biggest sensations in the area's local underground metal and hardcore scene. The Christian melodic metalcore band from Harleysville has been around for about four years, and their following is stronger than ever.
The band released their 5th album "Live Again" on December 14, and it has captured both the hearts of fans and the band themselves. Two of the songs featured — "Rest" and "Confessions" — are about the grief clean vocalist and guitarist Tanner Detweiler went through with the loss of his mother to cancer.
"Releasing a brand new heartfelt album the same day as the four-year anniversary of my ma passing has given me a lot of different emotions," said Detweiler on his Facebook page following the release. "Seeing the music I help create effect so many people helps me so much."
"I've been way down in a valley these last four years. At this moment right now I'm as far up the mountain as I've been in a long long time."
The whole album is a perception of the struggles band members have gone through and about their connection to God. The strongest messages can be heard in songs like "Keeper" about depression and finding God, and "Not Your Own".
The album also contains re-recordings from their EP "Rest", "Fraud" and "Departed" which will continue to be some of the band's most popular songs.
"Live Again" can be found on the band's bandcamp link: http://armoryinfirmary.bandcamp.com/
Leave a Comment