Albums You Might've Missed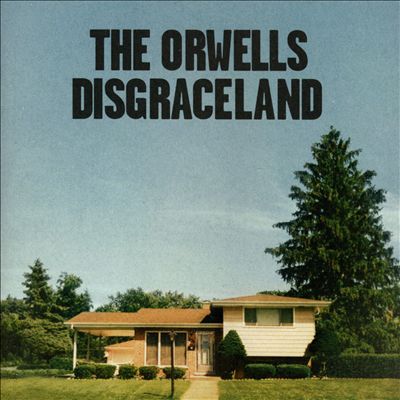 Music is an art, but it is controlled by an industry. Most popular music is packaged and polished, lacking in any real creativity. However, there are a number of artists who are trying to do things their own way and remain obscure because of it. The following new albums are examples of this. They are relatively unknown, but they are legitimately creative and at least try to be different. These aren't necessarily the best albums of 2014, but they're worth listening to and you might've missed them.
            Disgraceland-The Orwells: One of the most 'criminally underrated' of bands, The Orwells play heavy, unpretentious, garage rock that is distinctive but reminiscent of Iggy Pop and The Strokes.Disgraceland is their second album, and it has a wide range. There are darker tracks like 'Norman' and 'Bathroom Tile Blues'. But, there are lighter, more fun songs like 'The Chosen One'. All of it together create a solid, alternative rock album.
            Tomorrow's Modern Boxes– Thom Yorke: This is the second solo record of Radiohead front-man Thom Yorke. It isn't for everyone. Completely electronic, it is trippy, down-the-rabbit-hole music that is avant-garde but dance influenced. It can go too far out and become banal at times. But, Yorke has created a work of art that is surreal, dreamy, and interesting.
            Playland- Johnny Marr: Like everything else guitarist and composer Johnny Marr does, this album had flown under the radar. Nonetheless, Marr is as great on the guitar as ever, and he has become a good vocalist. It helps make Playland a strong indie rock album, even though it can occasionally sound forced.
            Dancehall Domine– The New Pornographers: Dancehall Domine is the latest album from the Canadian indie supergroup The New Pornographers. Like their other work, it has a power-pop sound that is strong, catchy, and organic, but lyrically, it is their most angst-ridden and introspective album. These two forces make a complex work from a band well-established band in indie circles but unknown outside of them.
View Comments (1)