New Cadets Join Proud Tradition
Honor. Courage. Commitment. All of what we learn from ROTC stems back to these major life qualities. Everyone needs to know the basics of leadership and "followership" (learning to follow a leader properly) in order to excel in this program. With no obligation to join the U.S. armed forces, cadets take what they can learn from the program to succeed in life in general.
On Friday, August 22nd, our newest Naval Junior Reserve Officer Training Corps cadets graduated from this summer's Basic Leadership Training (BLT) course. A relatively large amount of cadets — around 55 — were a part of BLT this year, ranging from freshman to seniors wanting to be apart of the ROTC family. Throughout the week, they were put through classes, learning everything from military procedure to etiquette of the US flag, along with grueling physical sessions of U.S. Navy drill and basic Physical Training (PT) exercises.
The new Cadets had to be at Boyertown Area Senior High at 6 a.m to begin their training each day, and the houses around the high school could no doubt hear the recruits' chants and cadences as they ran and marched.
The training camp is led completely by the senior cadets involved in NJROTC. Our Senior Naval Science Instructor (SNSI) Commander Hayman and Naval Science Instructor (NSI) Chief Peterson watched over  as the senior cadets as they led their cadets and showed them what they have learned thus far in NJROTC. Recruits are watched to see how they improve and how well they perform in class
The three platoons showed vigor and determination as they competed with each other for the title of honor cadet.  The senior cadets chose two cadets from each platoon (3) who showed great improvement and skill in both classes and physical work. Out of the six honor cadets, they all were promoted from the rank Seaman Recruit to Seamen – skipping altogether the in-between rank of Seaman Apprentice that the majority of our graduates receive. Unlike most years, the senior cadets did not choose an overall honor cadet this year.
Charles Orfe is a Petty Officer, 2nd Class, with NJROTC


Leave a Comment
About the Contributor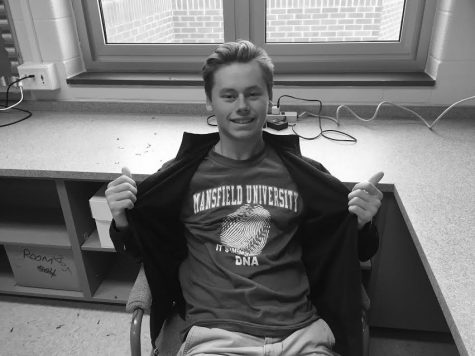 Charles Orfe, Sports Writer
Charles Orfe is a senior. He is interested in journalism because he wants to be a Public Relations or Sports Journalism major. His free time consists of...