Newest BASH Assistant Principal Comes From Elementary
BASH's newest assistant principal, Mrs. Kelly Mason, said her main goal for this school year is "to ensure that all students have the opportunity to learn, achieve and grow socially and academically".
Mrs. Mason comes to the school from New Hanover Upper Frederick Elementary, where she was principal.
High school is a new venture for her, as her background is in elementary education.
Mrs. Mason graduated from Muhlenberg College with a double major in history and elementary education. Then, she attended Fairleigh Dickinson University for her masters degree in educational leadership and principal certification. Prior to coming to Boyertown, she was a principal in at an elementary school in Washington Township, New Jersey.
She said some of the discipline issues she has encountered at the high school are very different than at the elementary school. Another difference is "that students at the high school frequently advocate for themselves and don't rely on their teachers and/or parents to talk to the principal if they have questions or are upset about something."
Mrs. Mason replaces Mr.Towers, who is now the assistant principal at Boyertown Junior High West.
Her responsibilities as the assistant principal include being in charge of Keystone Assessments, Career Portfolios, No Place For Hate, among other things. Additionally, she is the sophomore class advisor, which means that she hosts IEP meetings and is in charge of discipline.
When it comes to discipline, she said her approach is to be objective:
"I like to look at all sides to a story and gather as much information as possible before making any decisions regarding discipline," she said. "Everyone makes mistakes and deserves an opportunity to make changes which is why I like BASH's differentiated discipline policy."
When she isn't working, Mrs. Mason said she spends time with her husband, 10-month-old son, and two cats. A baby takes a lot of time, but when she can fit it in, she also enjoys reading, running, and swimming.
Leave a Comment
About the Writer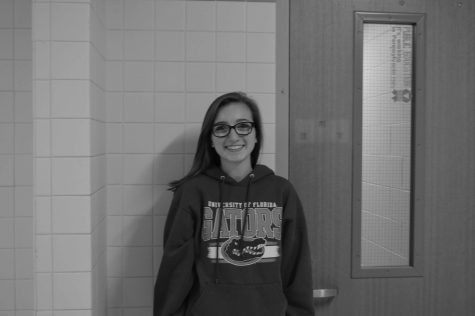 Guilianna McGinniss, Staff Writer
Senior Guilianna McGinniss is a blogger whose work often concerns the beauty and fashion industries, as well as fitness and life. She enjoys writing news...