2020-2021 A Year to remember at BASH
The coronavirus pandemic has quickly changed our lives over such a small amount of time (although it seems much longer). Throughout this madness of masks, scrambling for supplies, vaccines, and virtual learning, we have survived. Boyertown Area School District has definitely not been on a straight, bump-free road. Changes are a part of life, and having a growth mindset can help people overcome them and thrive in the future. The journey has been tough, but teachers, administration, and students have persevered, and look forward to the normalcy ahead.
August
Students of Boyertown Area School District (BASD) had just come back from a strange spring and summer that was full of binge-watching Netflix shows and attempting to learn to bake, as well as peaceful protests over the death of George Floyd. We were all wondering what on Earth was coming next, for the COVID-19 pandemic was far from over. When it came time to return to school, schools in the Boyertown Area pushed their start dates back a couple weeks in order for teachers to learn the new programs and methods that were going to be used in the new, strange school year. Our first day of (virtual) school started on August 31. "Back to school" turned into "Back to learning synchronously and asynchronously while on a Google Meet." 
September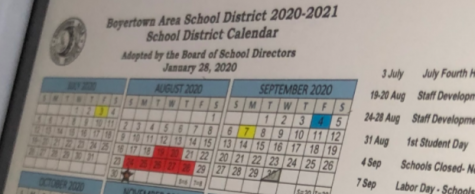 Welcome to the month of the computer. Students and teachers had to get acclimated to all the new software and technology. Several clubs and other activities were cancelled (although some sport teams continued practicing) and classes were fully virtual. Kids stayed home and did assignments online while on Zooms/Google Meets with their teachers. At first, it was heaven to stay in pajamas and grab snacks during classes, but after a while it got quite dull for some. Plus, there was the problem of students not paying attention – they could easily turn off their camera and text/play video games, knowing they could just cheat on the next test or quiz.
October
Things were looking up in October. COVID case numbers decreased in Boyertown, as the community had been doing a good job with wearing their masks and utilizing the new carry-out options from grocery stores and restaurants. So, it was decided that schools were going to start operating on a 2-Days-A-Week Schedule. The student body was split into three groups: A, B, and Virtual. A's went in on Mondays and Tuesdays, and B's went in on Thursdays and Fridays (Wednesdays were full virtual for all). Virtual kids (surprise, surprise) were staying at home full-time for their schooling. For those who went in, it was a whole new experience.
There were not many people on buses, most hallways and staircases were one-way, and social distancing was used in classrooms. The tables in the cafeteria were exchanged for desks, which were spread out throughout the room, and every other seat was crossed out in the auditoriums as well. The lunch system was different too. All students' lunches provided by the school were free, with the exception of purchasing an extra drink or snack along with their meal. There were also dividers up between students and the lunch staff, and they would grab all your utensils and food for you and give you your tray. Elementary schools had regular "mask breaks" so kids could take off their masks, which were required for every student to wear during school.
The Homecoming Game occurred on Friday, October 23 against Upper Perk. We were destroyed: 42-14. At halftime, Paige Childs was crowned Homecoming Queen. Unlike the sports this year, the annual Boyertown Halloween Parade was cancelled per the Boyertown Halloween Parade Association.
November
In November, we settled into a rhythm of online assessments and extra work on "early dismissal Wednesdays." When the case numbers plateaued, the home-bound community felt they were ready to visit others during Thanksgiving break… and caused a huge surge in coronavirus cases. All that we had gained in the fall had been completely erased as we entered the "flu" season with skyrocketing corona cases. According to a letter from Mrs. Marybeth Torchia, the acting superintendent, after Thanksgiving, BASH would stay virtual until December 11 due to the spike in cases.
December
Isolation started to set in. The family turkey dinners from last month caused more surges of coronavirus, causing a slew of  school closings and virtual days to follow. However, through the midst of all that chaos, clubs began to find their way back. Groups like The Accent, The Cub Newspaper, Math Team, SADD, Science Olympiad, Student Council, and TSA opened their "virtual" doors to students who were interested and they found ways to adapt to this new setting in which they were faced.
Also in December was BASH's traditional Live Day – although it was not live this year. All the Live Day events and performances were pre-recorded and put together in one video beforehand and then shown on Live Day. There was also no volleyball tournament that day. 
January
January was a big time for the world, but not particularly for BASD students. The Capital Riots shook the nation and the annual New Years Ball Drop at Time Square occured! There was a decent live crowd at the drop as we headed into 2021 and out of the horrid 2020 year. Heading into the hopeful new year, there was news coming out about COVID vaccines, such as the FDA approving the Pfizer Vaccine.
Over in Boyertown, something extraordinary happened later in the month – the Medicine Shoppe and the BASD were starting to plan a day to get teachers vaccinated as well as community members. It was amazing to see our town get together and work to help everyone!
Plus, we got a massive amount of snow. However, we had used up all of our snow days earlier in the year, and thus FID's were established, giving students work to do on their beloved snow days. Teachers made work available for students offline to complete during these days so they still count as school days. When there weren't FIDs, students kept doing virtual and in-person school… little did they know that some of them wouldn't be going in for just two days much longer.
February
Things changed drastically during February. It was announced that students were permitted to go in four days a week if they wanted to! Many BASD students wanted to see their friends and teachers, and jumped at the chance! There were COVID clinics at the High School available for teachers, senior citizens, and other community members to receive their vaccines. In the end, over 200 staff members would be vaccinated because of this team effort. Numbers remained steady during this time, and more clubs, sports, and activities were starting to give kids more social interactions – such as the small Broadway Workshop Mr. Brunner hosted at the high school for students to attend and work on acting skills. 
March
At this time, it had been a year since the beginning of the "COVID Era". Numbers of COVID cases were steadily decreasing, and it seemed that there was a light at the end of the tunnel. Travel restrictions were slightly lifted during this time, which gave students opportunities during their upcoming spring break. Plus, toilet paper and hand sanitizer were fully stocked on shelves again. Vaccines were slowly becoming available for more citizens to get.
April
With restrictions being lifted and cases going down, April was a time of growing. Staff was able to get their second vaccine this month, causing schools to be full virtual on April 8 and 9. Plus, students could now go in 5 days a week (although not many wanted to wake up early). PSSA testing began as well, where students went into school to take the tests on specific days. The PSSAs utilized an online program. We finally felt like we might have a successful school year.
Also, the Costa Rica trip for the following year (2022) was approved in April, getting Spanish students hyped for next year's adventure!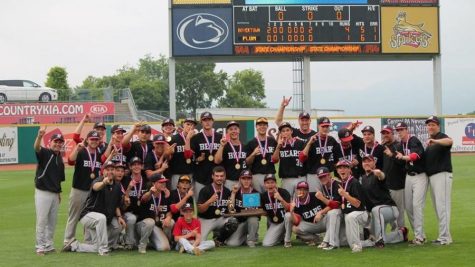 May
May brought many more activities to life. Some sports were permitted to take off their masks to play, and the band, orchestra, and chorus groups hosted a concert where they showed off what they had been working on for the last year. AP and Keystone testing was also held during this month. Plus, the COVID vaccine was approved for 12-15 year olds, so now students in that age group were ready to get their vaccines in order to stay safe. Also, it was said that if you are fully vaccinated (two shots and have waited 2 weeks after the last shot), you don't have to wear a mask indoors. However, the BASD schools are holding off on this, so students must keep continuing to wear their masks.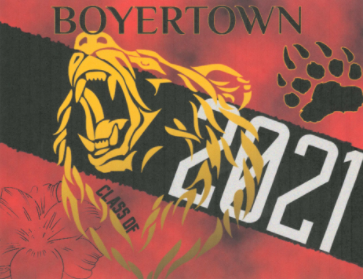 Overall, the past year for the school has been a rough one, but we have rolled with the punches and kept going, no matter what came our way. "At the start it was really slow and boring, but towards now I wouldn't trade a normal life from the start of covid [for] what I've gained during the pandemic," says Cole Setzler, a senior student attending Boyertown Area Senior High. As for the future, it looks like things are getting immensely better, and that normalcy is coming our way.
Leave a Comment
About the Contributors
MaryAnn Leshinskie

MaryAnn is a sophomore this year, and this is her second year writing for the CUB. She's always looking for an interesting or strange event to tell...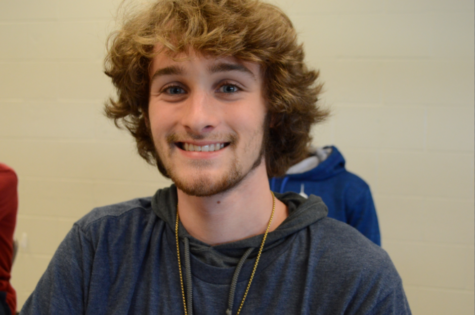 Mason Benning, Sports Editor
Mason is senior at BASH and the newest sports editor for the BASH Cub News. He is also a part of FCA at BASH, and is a former runner on the track team....