BASH Spanish students to go to Costa Rica in 2022
Are you enrolled in a Spanish class for next year? If not, I would suggest rescheduling because BASH's Spanish students are going to Costa Rica!
On March 23, the school board approved the Costa Rica trip that all students enrolled in a Spanish program during the 2021-2022 school year will have access to! Described as an amazing experience, the letter from the Spanish teachers to students can be found here. 
Let's take a look at the details:
The trip will take place from April 7, 2022 – April 15, 2022: that's 9 days in Costa Rica! While students are there, many opportunities await! Students will explore many cool and cultured places, such as:
The San Jose National Theater, a beautiful piece of architecture that has been around since 1891
The Poas Volcano National Park, where the still-active volcano Poás is located
Zarcero, an area with beautiful gardens
The Baldi Hot Springs, an amazing display at the base of a volcano
A Crocodile Safari Tour, where you can see crocodiles up-close and personal
The Manuel Antonio National Park, a place with rainforest, beaches, and coral reefs
The Carara National Park, a park in a awe-inspiring jungle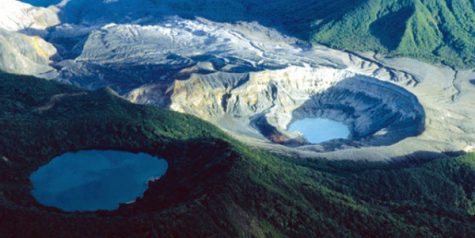 You can also watch this video to find out more about each destination!
The total cost for this trip is $4,045, but there will be two fundraising opportunities for you to help offset the cost in order to go on this once-in-a-lifetime trip! Here is everything that is included:
Round-Trip Air Transportation

8 Nights in Selected 3 and 4 Star Hotels

Full-Time services of a multilingual Tour Director

On-tour transportation services

2 Meals Daily

Guided city sightseeing with included visits/activities shown on itinerary
Wondering what the next step is if you're interested? Attend the informational meeting on Thursday, April 8th at 7:00 PM.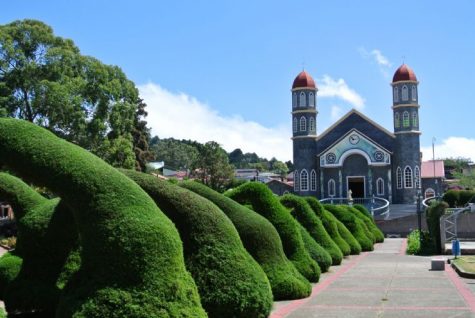 Attending this meeting doesn't necessarily mean you absolutely have to go – it's just a way to find out more, but if you are planning on going to Costa Rica, this meeting is a MUST! The link to the ZOOM call can be found on this Google Doc.

To find out more about the itinerary, costs, registration, and requirements, check out the Informational Packet.
If you have any questions, feel free to write them on this Google Doc after reading through the links above. A teacher will review the document and answer your questions.  Want even more information?  Check out this article by Jocelyn Lear to read (and look at pictures) about the trip taken in 2019!
Leave a Comment
About the Contributor
MaryAnn Leshinskie

MaryAnn is a sophomore this year, and this is her second year writing for the CUB. She's always looking for an interesting or strange event to tell...