Girls Basketball Down But Not Out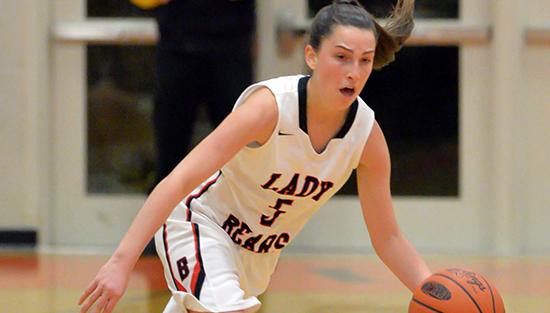 The Lady Bears took a 35-32 loss against the Central Bucks South Titans in the District 1-6A quarterfinals Saturday night, ending their district championship run. The Lady Bears shot 12 for 41 from the floor and a seemingly-low 4 for 18 from the 3-point line.
Despite the loss, the fight to the finish isn't over yet. The Lady Bears have already clinched a state playoff berth with their overall (22-4) record and will play for district seeding against Council Rock North – the team that knocked them out of districts last year – on Wednesday night at 7 p.m. in the Bear Gym.
Saturday, CB South held their own against Boyertown, keeping up with the Bears in an 11-10 game at the end of the first quarter. Boyertown senior guard Abby Kapp scored nine of the Lady Bears' 11 points in the quarter.
The tables turned completely in the second quarter, as the as Titans rattled off 11 unanswered points at the end of the frame and amounted a demanding 25-17 lead going into the half.
Over the course of the second half, the Lady Bears furiously fought back, forcing 11 turnovers and outscoring CB South 11-6 in the final quarter. The last push was not enough however, as CB South drained four consecutive foul shots that solidified the win and sent everyone back to their lockers.
"I was proud of how they never gave up and kept trapping, got us back into it," Boyertown head coach Jason Bieber said. "The kids are upset now, but they said in the locker room they want to keep playing and regroup for states."
Senior point guard Alli Marcus led the team with 12 points, which included two of the team's four three-point field goals, and five rebounds. The kick-starter in the beginning of the game, Kapp ended the game closely behind Marcus with 11 points and four rebounds.
About the Contributor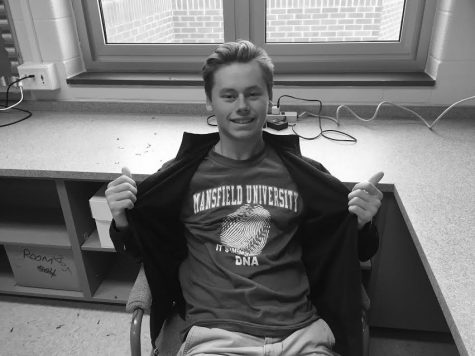 Charles Orfe, Sports Writer
Charles Orfe is a senior. He is interested in journalism because he wants to be a Public Relations or Sports Journalism major. His free time consists of...