The Crown is Back in Boyertown
Lady Bears basketball reclaimed their PAC title with a 47-44 win over Methacton on Wednesday night.
A game that started off with a 17-3 Boyertown lead quickly became a close call as the Warriors rallied back to erase the large deficit.
Boyertown fans were on the edge of their seats in the second half, as seemingly nothing was going right for the Lady Bears. The  game was plagued by numerous fouls, totaling a whopping 41 in all.
Bucknell-commit and senior Abby Kapp totaled 10 points, eight rebounds, and two assists for the Lady Bears, including the game-clinching layup, where she dangerously challenged a double team.
Katie Armstrong finished with 12 points, seven rebounds, two assists, and five steals. She also iced the game, draining a foul shot with only 1.8 seconds remaining.
Alli Marcus started the game strong, racking up seven points in less than three quarters before fouling out.  Juniors Tori Boalton and Kylie Webb also racked up eight points each.
"We do not play as individuals, we play as a team," Armstrong said. "Everybody scores. This was fun, to come here and do this my senior year. We knew this was our last chance to do it."
There was no doubt in the team's mind, especially the seniors, that this will always be a game to remember.
"We've talked to the team all year about what kind of legacy they were going to leave behind," head coach Jason Bieber said. "Well, people are not going to forget this game, the Kapp drive and how all our girls contributed."
The Lady Bears are now running into districts with their heads held high and a student body behind them. Their next game will be on Wednesday at home against Central Bucks East at 7:00 PM.
About the Contributor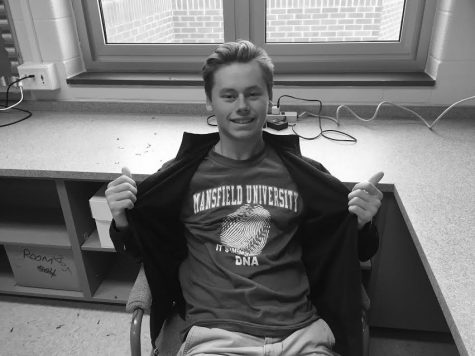 Charles Orfe, Sports Writer
Charles Orfe is a senior. He is interested in journalism because he wants to be a Public Relations or Sports Journalism major. His free time consists of...