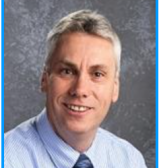 Veterans Day was first celebrated in 1947 to commemorate the veterans coming out of World War II. It was first celebrated in Birmingham, Alabama, and it slowly got more and more popular as the years went on. Mr. McClelland, a science teacher at Middle School East, used to be in the Navy before he went into teaching.
Mr. McClelland went into the Navy at 18 and came out when he was 40. He was on ships, on shore, and overseas. He had an important job where he controlled where missiles went, which was a huge part of protecting the country. He also became an instructor to inspire people to follow in his footsteps.
Although he loved his job, he said that he missed his family a lot. His longest time without touching land was an astounding 105 days, and his longest trip overseas overall was for 13 months! During this time, he had two children and a wife back home. After 22 years of service, he had to put an end to his career as a Naval soldier.
He didn't want to stop there though. He was always told as a child to give back, so he became an 8th-grade science teacher. Mr. McClelland is an amazing person who loves to inspire young minds. He isn't the only staff member in the district who's a veteran though. There are quite a few veterans within the district who are amazing at what they do.
BASH thanks any veterans within the school for their service, and wishes everyone a happy Veterans Day!