BASH and Veterans Day
With Veterans day coming up on November 11th, the question arose,"What does Veterans Day mean to you?" Is it just another holiday? Maybe it's finally a day off to relax. For some, Veterans day is a time for people to appreciate family and friends currently serving the country, as well as the courageous soldiers who have given their lives to fight for the safety and freedom of the United States. 
When asking people around BASH about their feelings on the importance of Veterans Day, answers changed when speaking to people of different generations. Mrs. DiBlasi, an english teacher at BASH, was asked, "What does Veterans Day mean to you?"
She replied by saying, "Veterans day is very sacred to me because my dad fought in the Vietnam War. He was drafted while having a wife and baby at home. He didn't want to go fight, but he knew it was his obligation to go serve his country." She continued by saying,  "He was very humble about it. He had to swallow a lot at the age of twenty one. It makes me so honored and proud of what he did. Everyday I look at my dad as a hero."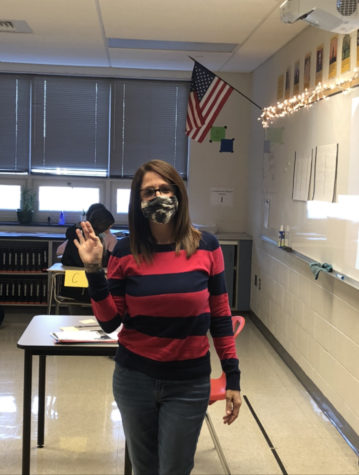 When asking Shawn Hewitt, a senior at BASH, his opinion, he responded saying, "Veterans day to me feels like a day to respect all the people that have served in the war and devoted their lives to our country.  My grandfather, great grandfather, and brother have all served and I have a higher level of respect for their devotion to our country. I believe that they should have more than one day to be honored. " 
Kenidy Ruyak, a junior at BASH, definitely proved that there are many different points of view on this topic, especially there isn't a personal connection to a veteran.  Kenidy said, "I don't know anyone personally that has served, so Veterans Day to me is not as substantial of a holiday as it might be to others. That definitely doesn't mean that I don't respect the veterans who have given their lives to protect our country as well as the people who are still serving now."  
Veterans Day can mean different things to different people based on their personal experiences. Perspectives across different generations will vary due to how closely connected people are to veterans.
Leave a Comment