Veterans Wall
Some of you may have noticed while walking the halls, some posters have appeared by the main office. These show the veterans of our school district. We have past veterans in World War 2 to ones that are currently serving in the volunteer war effort for Ukraine against Russia. You can see people from all different forces, like the Air force, Navy, Army, Coast Guard and Marines. You can read the stories of their time in the service.
Many people like this display because you can see just how many veterans and people who served there are in the Boyertown community. Always remember if you see a veteran to thank them for their service; the battles they have fought will never be imaginable by us.
Leave a Comment
About the Writer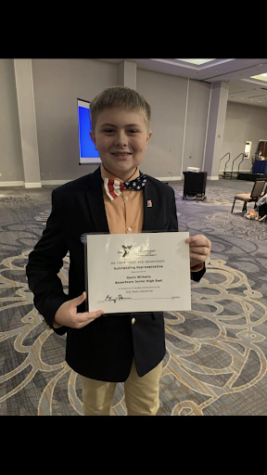 Gavin Wilhelm, Correspondent
Gavin Wilhelm is a freshman in Boyertown Senior High. He has been awarded the Outstanding Representative in the 2022 Model Convention. Gavin was assigned...