Spring Sports: More Than A Game
In the wake of the novel coronavirus, the NCAA has canceled its annual College Men & Women's basketball tournament, "March Madness." Along with this, several conferences such as the Ivy League, Patriot League, the CAA, and NEC have canceled all collegiate spring sports seasons.
These moves come after many cities have declared shutdowns, such as New York and Seattle. With the increased risk of pneumonia due to COVID-19, holding sports events would endanger athletes and their careers.
In Pennsylvania alone all schools have been ordered to shutdown until April 6, an extension of the previous two-week mandate, as well as stay-at-home orders in seven counties. Many colleges have turned to online classes, and others such as Temple, Carlow, and Carnegie-Mellon, canceled in-person graduation ceremonies.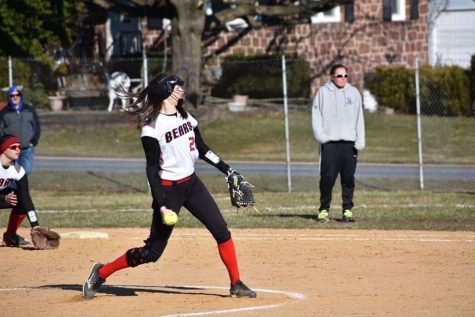 Although the winter sports playoffs and spring sports seasons will not take place during their normal times, the NCAA's full Division I Council will officially vote on an extra year of eligibility to spring and winter athletes on March 30, 2020.
While the NCAA covers all college level athletics, high school athletes were left in the dark.
"I honestly could not believe that schools were closing, and it really hit me when I didn't go back to school that Monday that I wouldn't be able to play softball," senior softball player Alex Schaefer said. "I'm very disappointed that the schools shut down because we had just done very well in our first scrimmage, so I was looking forward to having a successful season."
The news also suprised senior lacrosse player Brewer Johnson.
"I was in shock," Johnson said. "We [the team] couldn't have been more excited to start our season, and as a senior it made me feel even worse for me and my teammates that we would be missing a majority of our season."
It's understandable seniors across all sports – school and club – are downhearted and stressed over the thought of never stepping on the field or track again side by side with their longtime teammates who double as their close friends and getting another chance at a championship. However, the juniors appear to be just as upset.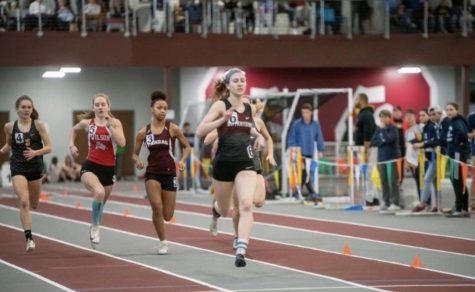 "My first reaction once I heard schools were closing for two weeks was to try and figure out a way I could continue to train and run without having a track to use," junior track runner Lilian Mauger said. "I was also bummed that we were going to miss those two weeks of practice and time to keep improving."
Junior track star, Julian Saunders agrees with Mauger and is "discouraged" about the spring season potentially being cancelled, but also knew it was something that couldn't be avoided.
Although the student athletes are frusterated and mourning, most have a full understanding of why this is happening to them.
"I think it is being handled in the best way possible because no one truly knows how long this will last and there's nothing you can do to prevent it at this point," junior softball player Rachel Hartman said. "Boyertown has been keeping everyone up to date and I always know where we stand in regards to school, athletics, and activities. 
Senior runner Christian McComb has the same feelings expressing that the situation is "being handled well and that these are very extraordinary circumstances and as of the moment everyone is just doing what they can day by day."
"No one has ever been faced with this challenge of a pandemic," Johnson said. "So I think it's unfair to blame anyone for how this is turning out. No one really knows what to do in these times."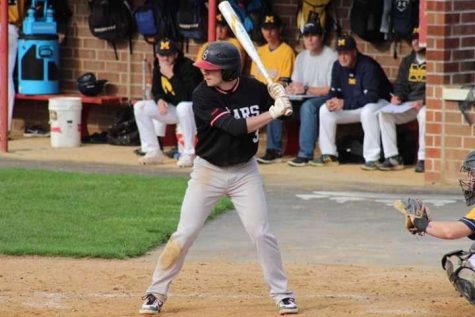 However, there are athletes who have a different point of view.
"I feel like Boyertown is pinned against a wall in this situation so they are handeling everything to the best of their ability," senior baseball player Derick Basile said. "Their number one priority is making sure their students are safe, but then they are taking away the chance for many students to be scouted by colleges and help them afford college."
Senior lacrosse player, Mackenzie Baro, feels that the situation "was not handled properly."
"I understand they [the athletic department] were in the dark too, but there was no reaction from anyone until days into the quarantine while many girls have equipment sitting in the locker room because they did not know they were leaving school and not coming back," Baro said. "I think there should be more outreach and encouragement from the athletic department, even though the situation is out of their hands for the most part."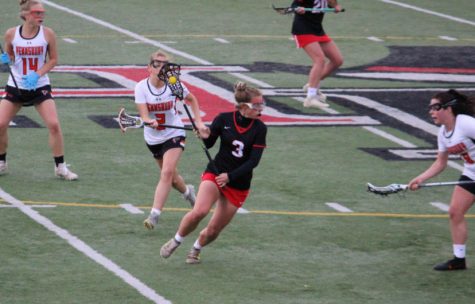 Additionally, senior lacrosse player and teammate of Baro, Morgan Kline, feels the whole situation America is facing is "blown out of proportion."
"I believe that this virus can be dangerous, but it's just basic hygiene to wash your hands, not touch your face, and to cough into your elbow," Kline said. 
In recent news, the PIAA tweeted out a press release on March 23 expressing how they plan to deal with winter sports championships and the entirety of the spring sports seasons.
"The start of spring sports is postponed another two weeks and the possible re-start of the winter championships will continue to be on hold," the notice reads. "No date has been determined to re-start any activities at this time."
Though the athletes have difference stances on the situation, they all agree they would be heartbroken if their seasons were cancelled.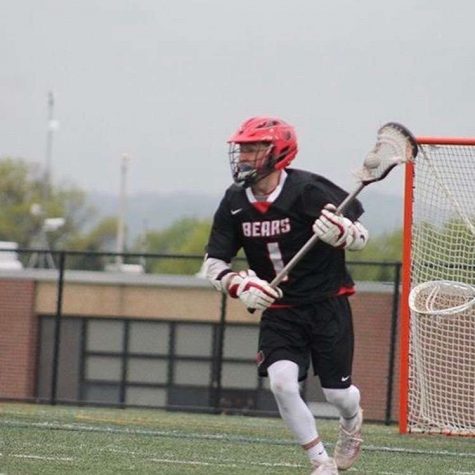 "It would be really hard to digest knowing how hard everyone on our team worked and how much effort everyone put into this offseason," senior lacrosse player Ryan Barnes said. "I was really looking forward to our growth as a team this year and to see the way our program has continued to progress these past 4 years into a potential championship contending team."
For athletes, senior year isn't just about getting senioritis, homecoming, prom and even graduation. The senior season is an athelte's last opportunity to prove themselves as championship winners. It's the last chance to play with a team their coaches have built for sucess in 4 years. They are honored throughout the season for their dedication and hard work that's been put into every second of every practice through all the ups and downs sports create.
"I'm upset and angry at the same time because it's my senior year," Basile said. "I've been playing baseball for 14 years now and it's finally my time to lead a team that I love playing for. It's possibly also my last year of playing school ball, so to have that stripped away from you isn't a good feeling."
As for Kline, she will be one of the few athletes who wasn't able to participate in her sports tryouts due to an ankle injury.
"I already am injured so I was looking forward and really excited to be coming back and jump right into games," Kline said. "This is my last year playing lacrosse so I wanted to have as much fun as I could and enjoy it with my friends."
Juniors Saunders and Mauger also express disappointment if their seasons were to be cancelled.
"This season we had hopes to qualify for nationals again for our 4×200 and 4×100 relays, and also wanted to attend Penn relays and make it to the second or third day of competition," Mauger said. "I was really excited for the prospect of districts and states in the outdoor season as well."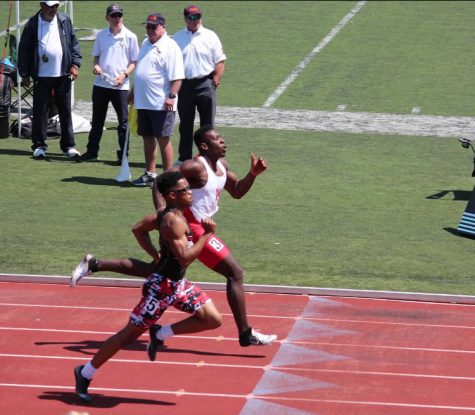 Saunders qualified for nationals in the 60 Meter Dash during his indoor winter track season and was looking forward to competing on the national scale.
"I was really hoping to run at nationals this year," Saunders said. "I was also excited to have a great 4×100 and 4×400 this year."
Athletes also feel that the seniors should receive some sort of closure with the sport they've been participating in since their youth.
"Every senior who planned on participating in a spring sport should have an opportunity to finish out their high school career and be recognized for their achievements because of all the effort and dedication everyone has put into their sports to see that go to waste would be very disappointing." Barnes said.
"No one wants to have their season get taken away from them," Schaefer said. "This year could be the last year that some athletes get to play the sports they love. Because of this I think we would all rather play less games then none at all because sadly we're not gonna have a next year."
McComb feels as though the season should be extended, but recognizes that the uncertainty of the virus makes it hard to schedule a timeframe for an extension.
However, other athletes have ideas on how the season should continue.
Schaefer's ideas include only playing against each school in the PAC so then the league could schedule a PAC playoff, while Basile believes the season should resume as school does.
"If it was up to me to handle the situation," Basile said. "I would allow the athletes to still practice and attend their games, with the understanding from the athletes that they need to be very careful with going out in public places and making sure they sanitize. I wouldn't want to strip away something from my students that they love to do and something that shapes them into the person they are."
Johnson on the other hand, just wants one more opportunity to play on the field with his friends.
"I think that we [the seniors] should still be given a chance to play," Johnson said. "That means by any means necessary, even if it's just one game. All I want is for my friends and I to have one more lacrosse game because for most of us it is our last."
The seniors are extremely hopeful that they will get the season they've worked and dreamed for, but all they really want is one more chance to be with the teammates who turned into their family.
"I was just looking forward to being with my team one last time," McComb said. "It would have just been nice to be around all the guys putting in work for one last ride."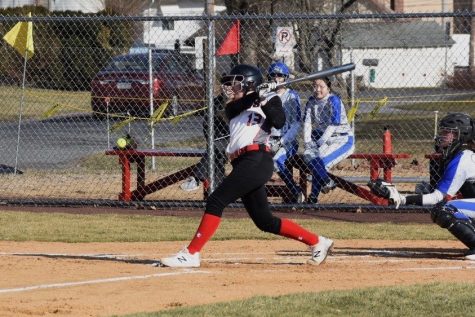 "I was most looking forward to one, final season with the seniors due to the fact that most of my closer friends on the team are seniors." Hartman said.
"I was most looking forward to spending time and having fun with my teammates because this will be the last time I get to play with these great group of girls," Schaefer said.
"I was looking forward to playing my last season of lacrosse with my friends." Kline said. "Even if we weren't successful, I would kill to have one last game knowing that it would be my last."
"I was most looking forward to how our team would play. This, in my opinion, was the best chance Boyertown had in winning a PAC Championship," Johnson said. "And most importantly, I was looking forward to playing with and for my team. I love those guys."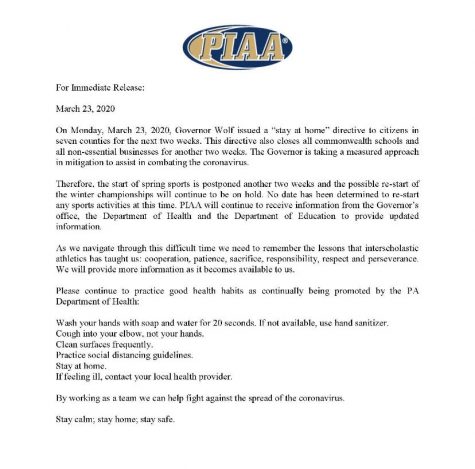 The season remains out of the seniors' hands which creates an uneasy feeling in all of them. Fall sports got their season, winter had theirs, now spring just wants one last opportunity.
About the Contributor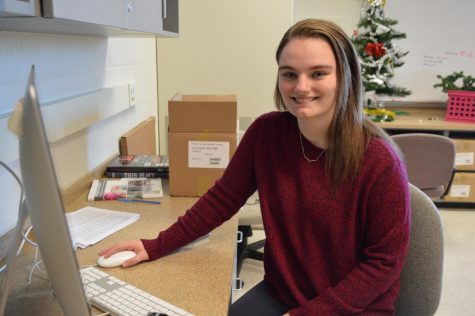 Shannon Ludwig, News Editor
Shannon is a senior who loves to write. This is her third year in CUB and she was a member of the East Observer. She also manages girls' volleyball, plays...