Let's Talk Black History: Beautiful Words are Written, Never Spoken
"Without courage, we cannot practice any other virtue with consistency. We can't be kind, true, merciful, generous, or honest."- Maya Angelou
Maya Angelou was known for many things throughout her career. An author, a civil rights activist, a singer, and a dancer, but what she was most known for was her writing in books and poems. The way she put a soul in her words made people love her poems.
Angelou was born April 4, 1928, in St. Louis, Missouri. Her full name was Marguerite Ann Johnson, and the nickname "Maya" came from her brother. She  lived with her grandmother as her parents' marriage failed and ended with divorce. 
She later on became mute for 5+ years trying to overcome the trauma given to her from her mother's boyfriend. He was put in jail, and then later released; then, not too long after, he was beaten to death. With all the internal guilt from believing his death was her fault, Maya couldn't take it and stayed silent, refusing to talk.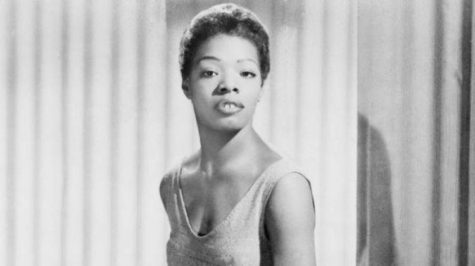 As she grew up, Maya gained interests that she would use later on in life. She later moved to San Francisco with her mother and brother and started taking dance classes and professional theater. She then had to a stop after she had her first son, at 16 years old. Her life took a turn for the worse when she moved to San Diego and got tangled with unpleasantries , but was then found by a theater group (which saved her life).
She then moved to New York and became a writer, and an active one at that. She was able to get very prominent in Harlem, and even joined the Civil Rights Movement. She was fighting alongside some of the biggest Civil Rights Leaders like Malcolm X and Dr. Martin Luther King.
Around 1969, Maya came out with an autobiography called "I know Why the Caged Birds Sings." It was one of her first and best books she ever written, and became known with for the books and many poems. She was even able to recite one of her poems at the inauguration of  Bill Clinton, called "On the Pulse of Morning."  She won many awards, praise, and fame for her writing, but most importantly she won our hearts, pride, and respect.  
Maya Angelou is a inspiration to us all, but most importantly young black girls. She is the inspiration behind why some people write today!
Leave a Comment
About the Contributor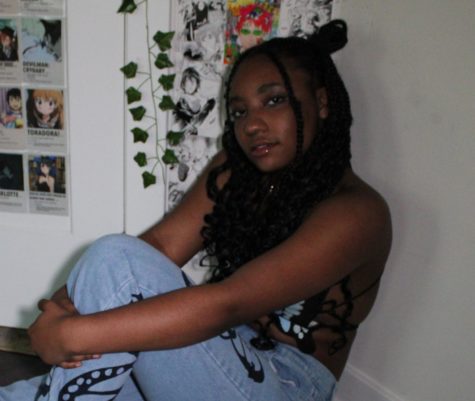 Arlene Fourrien, Correspondent
Arlene Fourrien is a Senior this year and it is her second year on the Cub, along with being her third year taking journalism as a class. She loves reading...