Blaze Myers, PJ Riddell Win Keystone Media Awards!
On March 5 Blaze Myers and PJ Riddell, two of the Cub's very own writers, won awards in the student Division IV Keystone Media Awards!
The Keystone Media Awards are a state-level competition for school newspapers to participate in, separated into four divisions: Four-Year Colleges (more than 10,000 enrollment), Four-Year Colleges (less than 10,000 enrollment), Two-Year Colleges, and High Schools.
Sports Editor PJ Riddell took home first place in his Video Story, Mr. Burton says farewell to Boyertown.
"It's awesome to see what I put my time into, and genuinely enjoy doing, making an impact beyond myself and immediate peers," PJ said. "It's especially cool since I loved having Mr. Burton as a teacher. To be lucky enough to get the opportunity to tell his story, and to do it in a way that I'm being recognized on a state level, is unreal."
In the future, PJ is planning on majoring in Sports Communications.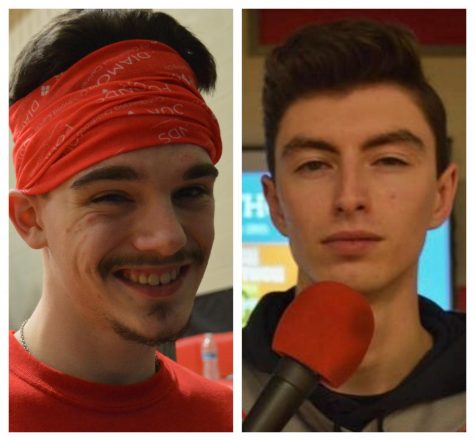 "While it's not sports, it's still story telling," he said. "Every story matters, regardless of subject. It's a privilege and an honor to be the one who gets to share these stories."
Opinions Editor Blaze Myers took away second place in Editorials for his following three pieces: Bloomsburg Protest Demonstrates Pennsylvanian Values, Thanksgiving Shouldn't Dwell on Family, and Congress is Too Incompetent for Zuckerberg.
"The win doesn't matter much to me," Blaze said. "I write for the purpose of others reading it, and if the win garners more views, then I'm glad for it."
Blaze, a senior in his first year of writing for the Cub, is also President for the Accent, the creative writing club.
"I enjoy writing opinion pieces because it's very easy to feel like you lack a voice," he said. "People bring up my articles to me, discuss them with me, and it makes it feel like people can actually hear me. It's nice."
This will impact him in the future with writing.
"I would like to be heard—by both my leaders and my peers," Blaze said.
Run by the Pennsylvania NewsMedia Foundation (PNF), winners are treated to a luncheon at the Sheraton Harriburg Hershey Hotel on April 8. Awards will be announced and given, with a college fair and educational session as well. All expenses for the winners will be covered by PNF.
Cub would love to congratulate our writers, both those who won as well as those who didn't. This was only our first year in the event; next year will be even better!
View Comments (2)
About the Contributor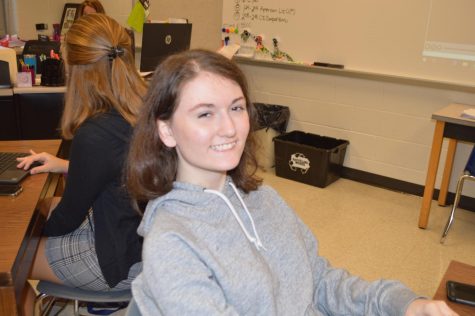 Jocelyn Lear, Editor-in-Chief
Jocelyn is a graduate of BASH. She served three years in the CUB and she previously wrote for the East Observer. She was in many clubs, such as SADD, Stage...