A Murder is Announced and will take place this weekend at BASH!
On March 6 and 7, the BASH Drama Club will be performing the murder-mystery play "A Murder Is Announced" in the Freshman Auditorium. Tickets can be purchased from room 105 for $8 or at the door for $10, with performances at 7:00 P.M.
The play, adapted from the Agatha Christie crime classic of the same name, sees the return of Christie's Miss Marple, an amateur old detective who investigates murder.
"What has happened is that an announcement has been placed in the bottom of the newspaper that says, in this Little Paddocks Inn, there's going to be a murder that takes place at 6:30," student director Alana George said. "And now everybody's wondering who's the murderer and who's going to be the victim."
With a plot that keeps on giving, the play will leave audiences still guessing.
"I feel like this play has a lot of twists, it's a very interesting plot because it has so much going on," Marlaina Garczynski said, who plays Miss Marple.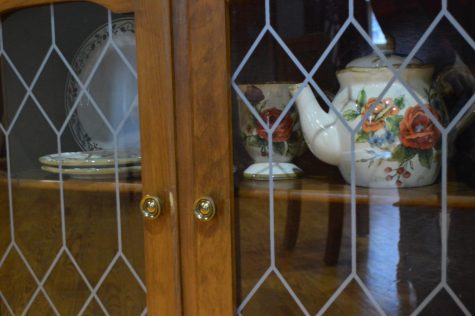 The club chose this play due to how much audiences can engage with it.
"Last year, we did "Little Women," and I wanted to do something that was a little bit more interesting for the audience to kind of look at and try to figure out what was happening," Drama club advisor Mrs. Baney said.
Rebekah Nester, who plays Julia Simmonds, enjoys the play and her character.
"Julia Simmonds, she's younger, she's got a little bit of a sassy kind of edge, she's confident, I like that," Rebekah said. "I think [the play] is funny, it's got humor to it, but it's also got that darker tone of 'someone just got killed.' It can be family friendly, there's not a lot of bad stuff."
The club, taken over by Mrs. Baney last year, has grown greatly in terms of quality.
"This year, the play is a lot bigger and we have a lot more time and a lot more stuff, so it's really cool to see how much better this performance is turning out," Marlaina said.
Alana says the group has come a long way, noting, "I think that they've been doing very well at improving at conveying their emotions, because at the beginning we were very stiff."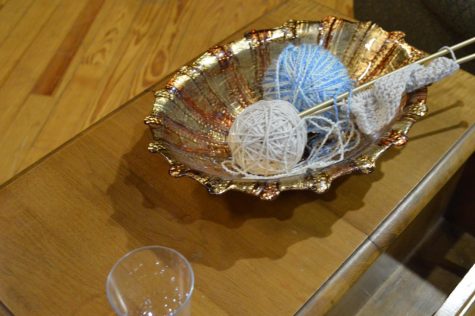 With regular club funding, the group has gotten creative. In order to build their prop closet, they've been visiting many different stores.
"We've kind of just been working with consignment shops, just different ones," Mrs. Baney said. "I went to one a couple days ago and they gave us a whole lot of things for free that they weren't gonna use. Just trying to go to Good Will, go to consignment shops, and add things to our collection until we have a lot of work with."
Drama was a club at BASH that, through the years, fizzled out. Restarted by Mr. Stanley in the 2017-18 school year, Mrs. Baney took it over last year.
"I worked on plays a lot when I was younger in high school, so when I got here I kind of said I was interested in working with the Drama Club, and then it just happened that they needed an advisor and I was happy to step up," Mrs. Baney said.
The group has opened new opportunity for students like Alana, who has struggled with social anxiety. As student director, she helps direct the acting, reads the lines when actors forget them, and prepares and sets up the stage.
"It's helped me become more confident and be able to be comfortable," Alana said. "I wanted to get better at being able to be in front of people, and to do that I came to drama club back when they were doing their regular practices and improv."
When she found out she was going on a trip and wouldn't be able to be in the play, she decided to stay on as a student director and put her skills to another use. Not looking into drama for a career, she's taken a lot away for her future plans.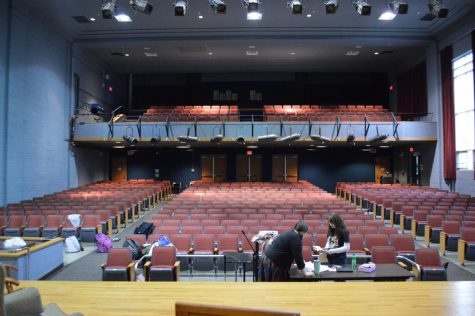 "I plan to work as an animator and a storyboard artist, so doing this has helped with my understanding of composition and how the audience views situations, and how I can convey that better in my art storytelling," she said.
Other students in the group have really enjoyed participating in the play.
"It's fun, I love acting. I've been doing it since I was little, off and on, it's stressful down to the weeks!" Rebekah laughed. "Especially because we're such a small club, so some of us are doing a lot of like, collecting props ourselves, organizing backstage ourselves⁠—we would love help with that, but we're a small club. Sometimes we go out on weekends and find set pieces and costumes."
The club has grown very close and work well together, becoming a pleasant pastime for the students afterschool.
"Even if you don't think you'd be interested in acting, you should join anyways, because there's other stuff to do in the club besides acting," Marlaina said. "You never know if you'll find something you really like until you try it."
They're always looking for more members and talent to enrich their future shows and meetings.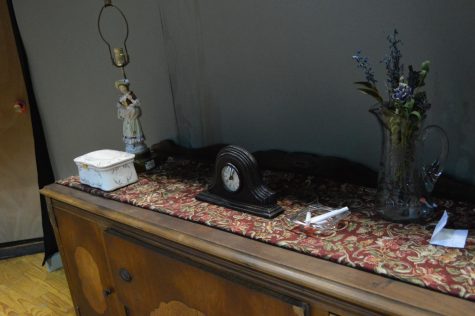 "We'd love to have more people, we have a pretty small group. We also meet on Thursdays when the play's not going on just to kind of do improv activities to practice your acting skills," Mrs. Baney said. "I feel like they get along really well and they work on helping each other, so its a really great environment to be in."
Mrs. Baney, who also teaches Spanish at BASH, does her best to give the students what she can.
"I dont have a lot of knowledge, but the experience that I do have⁠—whether its speaking Spanish or on-stage⁠—I just try to do my best to direct my students in the right way," she said.
A full cast list can be found below.
Cast List
Julia Simmons …….…….. Rebekah Nester
Letitia Blacklock …………… Jillian O'Neill
Dora Bunner………………… Victoria Hayes
Patrick Simmons…………..… Blaise Miller
Mitzi……………………………….. Ellen Dunne
Miss Marple………… Marlaina Garczynski
Phillipa Haymes………….……. Maya Farah
Mrs. Swettenham……..….. Kelsi McDevitt
Edmund Swettenham………. Tyler Nitsche
Rudi Scherz …………………. Brynn Wagner
Inspector Craddock……Tyler Bergstresser
Sergeant Mellors……………..…… Asia Plotts
Understudy (Julia/Phillipa) Lauren Isett
Student Director……………….Alana George
Lights Director……………………..Mya Jones
Sound Director………………………..Dru Gill
Leave a Comment
About the Contributor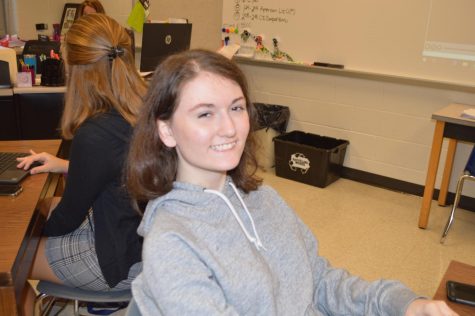 Jocelyn Lear, Editor-in-Chief
Jocelyn is a graduate of BASH. She served three years in the CUB and she previously wrote for the East Observer. She was in many clubs, such as SADD, Stage...