How to celebrate Valentine's Day
Valentine's Day is a holiday many people look forward to; it's a day dedicated to the people we care about, and it gives us a chance to express our love. While Valentine's Day is typically thought of as being solely for people in relationships, there are many fun activities you can do with friends or a date to celebrate the holiday. 
Valentine's Day this year is on a school day, but there are many things to do after school to put you in the spirit! You can go see a movie, go shopping, or go out to eat; the possibilities are endless! Many students enjoy skiing, baking, and even drawing in their free time- why not do these things with someone you care about? Invite a friend to hit the slopes with you, bake some heart-shaped cookies with your significant other, or have your friends draw portraits of one another. What you're doing exactly doesn't matter- what matters is the people you are with!
You don't even need to save the celebrating for after school- BASH has many Valentine's Day activities, such as the FBLA rose sale and the TV news photo montage. Both of these events are aimed to not only show school spirit, but to allow students to show their love for each other. Roses are being sold in the cafeteria by FBLA leading up to the fourteenth, and will then be delivered throughout the holiday. TV news will be creating a montage of pictures of friends and couples from Boyertown to be aired- if you want to submit a picture, email it to [email protected]
Gifts are also a great idea for Valentine's Day! Whether purchased or homemade, a sentimental gift is an amazing way to show you care for someone. Flowers, candy, and stuffed animals are popular Valentine's Day gifts, but don't be afraid to think outside the box- oftentimes the best gifts are the most creative and thoughtful ones.
Valentine's Day is a very special day for couples and friends alike. It is a day to spend time with each other, and appreciate company. While this may look different for everyone, the basic theme of the holiday is always present. So this Valentine's Day, make sure you spend some time with the people you care about!
Leave a Comment
About the Contributor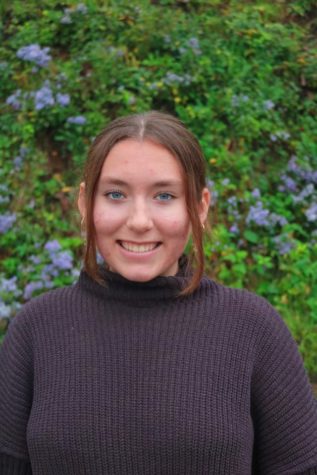 Emma Wenerowicz, Editor in Chief
Emma Wenerowicz is a senior here at BASH, and has been writing for the Cub since she was a freshman. Emma first joined the newspaper because of her love...